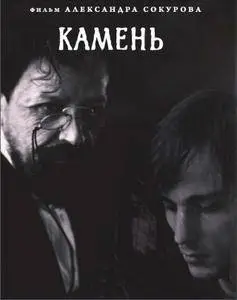 The Stone (1992)
DVDRip | MKV | 716x476 | x264 @ 1800 Kbps | 78 min | 1,31 Gb
Audio: Русский AC3 2.0 @ 192 Kbps + English Commentary | Subs: English
Genre: Art-house, Drama, Fantasy
Director:
Aleksandr Sokurov
Writer:
Yuriy Arabov
Stars:
Pyotr Aleksandrov, Leonid Mozgovoy
A caretaker encounters Anton Chekov and spends a lonely night and day in his company.
If ever a film replicated the state of dreaming, Stone does. Which is not to say it is, in the classical sense, surreal; but it has the flow and fugitive feeling of a half-remembered reverie, full of mysteries, portents, inexplicable happenings, and chimerical objects. Set in (and filmed in the actual) Chekhov museum, Stone centers on the relationship between a young museum guard and an older visitor who seems at different times to be a lover, a doctor, or a surrogate father. Shot in evanescent black and white with a soundtrack of silences, breathing, natural sounds, and fragments of classical music, Stone is haunting and enigmatic.
(click to enlarge)

Note:
- 3 audio tracks included, comprising Russian, an English commentary by James Quandt, and a 30-minute English BBC program called "The House That Chekhov Built"
More in My Blog