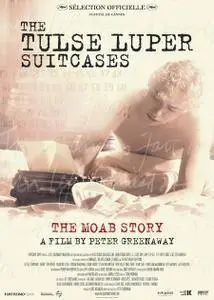 The Tulse Luper Suitcases, Part 1: The Moab Story (2003)
DVDRip | MKV | 716x572 | x264 @ 2322 Kbps | English AC3 5.1 @ 448 Kbps | 126 min | 2,45 Gb
Genre: Adventure, Drama
Director:
Peter Greenaway
Writer:
Peter Greenaway
Stars:
JJ Feild, Raymond J. Barry, Michèle Bernier
The first of three parts, we follow Tulse Luper in three distinct episodes: as a child during the first World War, as an explorer in Mormon Utah, and as a writer in Belgium during the rise of fascism. Packed with stylistic flourishes, it's a dense, comic study of 20th century history, revolving around the contents of one man's suitcases.
It is interesting what is going on in your brain? What are you thinking about? What you can express and what is always be locked in you. I didn't understand what was this film about. Such questions are ridiculous. I was just watching the movie, and thinking about what was going on in Peter Greenaway brain when he decided to create this project? How is he inventing and creating this sort of films? Where is he taking his ideas? I just wanted to open his head and take a look at his brain. He doesn't feel any fear to express himself. This is the main for me. This is example of real life.

Perfect, excellent, brilliant, wonderful.. None of this words can characterize this film. Tulse Luper Suitcases worth to see.
(click to enlarge)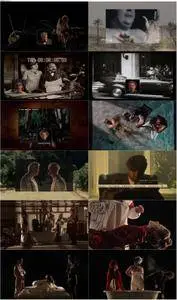 More in My Blog