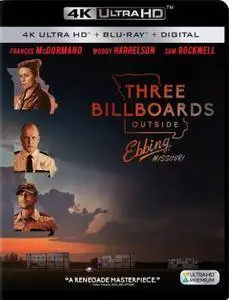 Three Billboards Outside Ebbing, Missouri 4K (2017)
Won 2 Oscars for Best Leading Actress and Best Actor in a Supporting Role
4K UHD BDRip | mkv | x265 HEVC (8 bits) @ 4351 Kbps, 23.976 FPS | 3840 x 1606 | 1h 55min | 4.39 GB
5.1 English Lossless DTS-HD MA, 48 kHz, 24 bits/ DTS Core @ 1509 Kbps
Subtitles: English, French, Spanish, Italian, German, Dutch, Swedish, Danish
Genre: Crime, Drama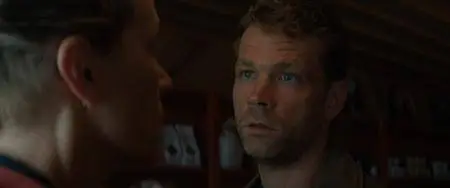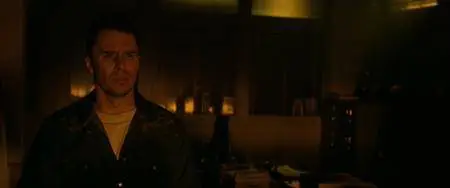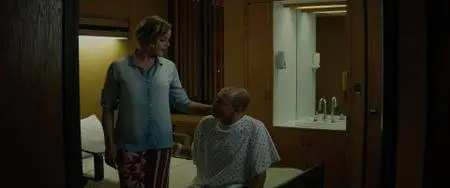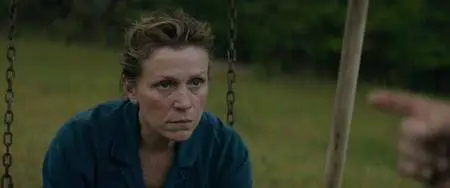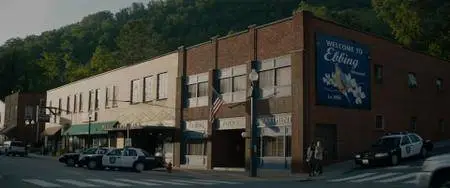 After months have passed without a culprit in her daughter's murder case, Mildred Hayes makes a bold move, painting three signs leading into her town with a controversial message directed at William Willoughby, the town's revered chief of police. When his second-in-command Officer Dixon, an immature mother's boy with a penchant for violence, gets involved, the battle between Mildred and Ebbing's law enforcement is only exacerbated.
BEFORE YOU DOWNLOAD: Please make sure by searching the Internet that you have minimum system requirements to play H265/HEVC 4K video files. I've tested all my compressed files in a 3rd Gen Intel Core i3 @ 3.4 GHz machine with 8GB of RAM and 1GB DDR3 AMD Graphics card. All played just fine.
Please Note: Playback of this H.265/HEVC encoded video file in VLC media player may cause problem (like Green Screen). A fresh install of the player or a new version can solve this problem. I strongly suggest you to download and install "K-Lite Codec Pack (Full or Mega version; totally free with WMP Classic)" on your system first and then try to play the file in VLC. Or, you can just install PotPlayer, and no codecs will be needed. I use this player for playing all sorts of media… from MP3 audio files to 4K UHD video files.

Mac users please get help from the Internet and YouTube.

MS-4K