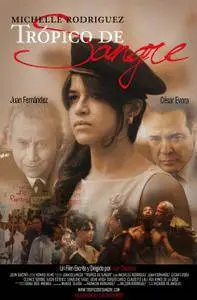 Tropic of Blood (2010)
DVDRip | MKV | 720x480 | x264 @ 1021 Kbps | 119 min | 1,25 Gb
Audio: Spanish AC3 5.1 @ 448 Kbps | Subs: English (embedded in MKV)
Genre: Drama
This is the story of three brave women; Patria, Minerva, and Maria Teresa, they were known as the Mirabal Sisters, born into a privileged family in the fields of Salcedo. At that time, the Dominican Republic was under the sway of the dictator, Rafael Leonidas Trujillo Molina, who has ruled the country with an iron fist since 1930. This is the story of how Minerva and her sisters dared to defy the mad dictator and his ruthless government, alongside some allies and family members as well. But this act of bravery and courage leads to tragic consequences, but an inspiration for the people.
An excellent movie about Mirabal Sisters.I found it a little bit crude and violent, but necessary to express the violence of Latin American dictatorship in the 50s. The cinematography by Ricardo de Angelis expresses the beauty of the Dominican Republic countryside and at the same time the sadness of the people under Trujillo's power. Editor Nelson Rodriguez made a good job as usual. We are not used to see actress Michelle Rodriguez in this type of character and we were surprised by its very fine and poetic Spanish. Cesar Evora as Antonio de La Maza is impressive as the macho that finally killed Trujillo. What I preferred of this movie is how the story is told and how the dramatic process fits the real historic facts.
(click to enlarge)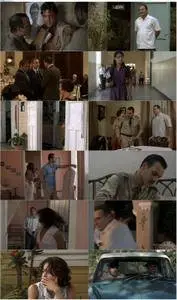 More in My Blog