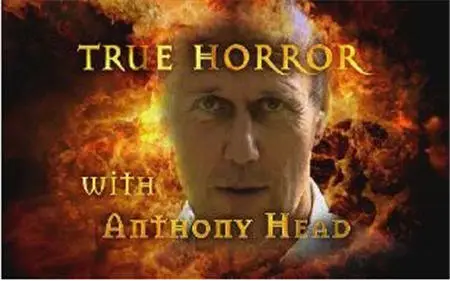 True Horror with Anthony Head
XviD AVI | Video: 720x496 16:9 | 25 fps 709 kbps | Audio: English AC3 128kb/s 48000 Hz | Time: 47:00/ep | ~1.74GB
Genre: Documentary
demons, witches and exorcism, with Anthony of Buffy fame interviewing experts.
Episode 1 – Vampires - Anthony interviews scientists, historians and vampire experts hoping to explain the clues that fuel our fear of these blood-sucking creatures.
Episode 2 – Demons - Anthony investigates the truth behind demons that possess people's bodies and demons inside people's minds.
Episode 3 – Werewolves - Anthony reveals the truth behind the werewolf myth.
Episode 4 – Witches – Anthony searches for the origins of our fear of witchcraft and discovers that the power of black magic is still out there.
Episode 5 – Zombies - Anthony reveals that zombies really exist, travelling the world in search of the answers.
Download from Hotfile
http://hotfile.com/dl/22231902/0662ad0/True_Horror.part01.rar.html
http://hotfile.com/dl/22231983/73687ca/True_Horror.part02.rar.html
http://hotfile.com/dl/22231993/189633f/True_Horror.part03.rar.html
http://hotfile.com/dl/22232009/bd8846d/True_Horror.part04.rar.html
http://hotfile.com/dl/22232017/f3d9747/True_Horror.part05.rar.html
http://hotfile.com/dl/22232020/1e38478/True_Horror.part06.rar.html
http://hotfile.com/dl/22232026/8cf9082/True_Horror.part07.rar.html
http://hotfile.com/dl/22232029/a2a10be/True_Horror.part08.rar.html
http://hotfile.com/dl/22232032/97042f8/True_Horror.part09.rar.html
http://hotfile.com/dl/22232039/a8f11a5/True_Horror.part10.rar.html
http://hotfile.com/dl/22232125/a3933b9/True_Horror.part11.rar.html
http://hotfile.com/dl/22232168/950313f/True_Horror.part12.rar.html

Download from Rapidshare
http://rapidshare.com/files/327481698/True_Horror.part01.rar
http://rapidshare.com/files/327482024/True_Horror.part02.rar
http://rapidshare.com/files/327482542/True_Horror.part03.rar
http://rapidshare.com/files/327483042/True_Horror.part04.rar
http://rapidshare.com/files/327483151/True_Horror.part05.rar
http://rapidshare.com/files/327483515/True_Horror.part06.rar
http://rapidshare.com/files/327483366/True_Horror.part07.rar
http://rapidshare.com/files/327483800/True_Horror.part08.rar
http://rapidshare.com/files/327483650/True_Horror.part09.rar
http://rapidshare.com/files/327483763/True_Horror.part10.rar
http://rapidshare.com/files/327484797/True_Horror.part11.rar
http://rapidshare.com/files/327484534/True_Horror.part12.rar

Download from Uploading
http://uploading.com/files/33386bf9/True_Horror.part01.rar/
http://uploading.com/files/6d2e93m1/True_Horror.part02.rar/
http://uploading.com/files/ae9299d5/True_Horror.part03.rar/
http://uploading.com/files/c2442753/True_Horror.part04.rar/
http://uploading.com/files/33421add/True_Horror.part05.rar/
http://uploading.com/files/em62be93/True_Horror.part06.rar/
http://uploading.com/files/6a4e713m/True_Horror.part07.rar/
http://uploading.com/files/934465fc/True_Horror.part08.rar/
http://uploading.com/files/591b4793/True_Horror.part09.rar/
http://uploading.com/files/ec14eefe/True_Horror.part10.rar/
http://uploading.com/files/31em2c87/True_Horror.part11.rar/
http://uploading.com/files/3df27d6d/True_Horror.part12.rar/