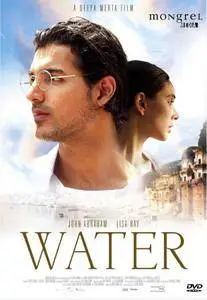 Water (2005)
DVDRip | MKV | 720x364 | x264 @ 1850 Kbps | English AC3 2.0 @ 192 Kbps | 114 min | 1,64 Gb
Genre: Drama, Romance
Director:
Deepa Mehta
Writers:
Anurag Kashyap (dialogue), Deepa Mehta
Stars:
Lisa Ray, John Abraham, Seema Biswas
A thesis picture. In 1938, Gandhi's party is making inroads in women's rights. Chuyia, a child already married but living with her parents, becomes a widow. By tradition, she is unceremoniously left at a bare and impoverished widows' ashram, beside the Ganges during monsoon season. The ashram's leader pimps out Kalyani, a young and beautiful widow, for household funds. Narayan, a follower of Gandhi, falls in love with her. Can she break with tradition and religious teaching to marry him? The ashram's moral center is Shakuntala, deeply religious but conflicted about her fate. Can she protect Kalyani or Chuyia? Amid all this water, is rebirth possible or does tradition drown all?
I just wanted to say that the symbolism of water in this movie was incredible. There was rain and rivers as well as drinking water. You could really specify that it was in terms to purify the characters and wash away negativities that they had lived through. Water was really a wonderful movie by my favorite director of all time, Deepa Mehta. She is honestly brilliant and I was amazed by the beauty and cinematography of this movie. It surpassed that of any other movie shes done and it shows. However, I believe that Deepa Mehta really drew a lot of lines in the script because it was not her familiar work. Her first movie in the trilogy, Fire, was very controversial because she did not censor it at all. You can really tell that she took out some parts from fear of the idiotic fundamentalists and political parties. Though she did that, it still had a meaninful moral that was gracious and the entire movie really was a refreshing burst of water.
(click to enlarge)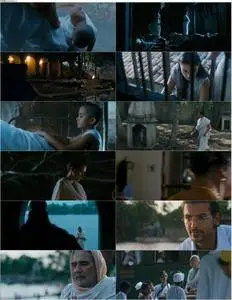 Mehta's Elements trilogy:
1.
Fire (1996)
2.
Earth (1998)
3. Water (2005)
My Rip of disc 2 from this DVD boxset.
More in My Blog