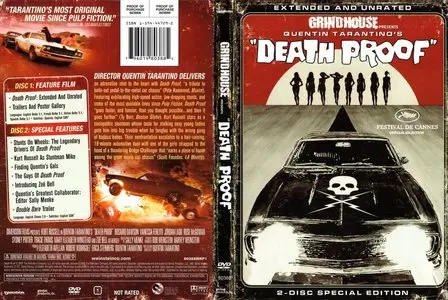 Death Proof (2007)
DVD9 + DVD5 | ISO | NTSC 16:9 | Cover + DVD Scans | 01:53:27 | 7,21 Gb + 3,62 Gb
Audio: #1 English, #2 Français, #3 Italiano - each AC3 5.1 @ 448 Kbps | Subs: English SDH, Español
Genre: Action, Thriller | 2-Disc Special Edition
Director:
Quentin Tarantino
Writer:
Quentin Tarantino
Stars:
Kurt Russell, Zoë Bell, Rosario Dawson
In Austin, Texas, the girlfriends Julia, Arlene and Shanna meet in a bar to drink, smoke and make out with their boyfriends before traveling alone to Lake LBJ to spend the weekend together. They meet the former Hollywood stuntman Mike, who takes Pam out in his "death-proof" stunt car. Fourteen months later, Mike turns up in Lebanon, Tennessee and chase Abernathy, Zoë and Kim, but these girls are tough and decide to pay-back the attack.
I can't figure this out, and I sincerely apologise if this is a useless review but Tarantino has done it again.

I find it difficult to explain why this film hit the spot when so many others did not. Tarantino definitely has a handle on reality, and doesn't need to create artificial story lines and make believe monsters to thrill and intrigue his audience. This is a film that illustrates our everyday idiosyncrasies and shows us both the real, yet dark side of humanity, and shows us that real life is far more exciting and intriguing than fantasy.




The dialogue between characters was funny, real, and interesting. Bringing together a variety of different characters (eg cheerleader, successful celebrity, ghetto girlie etc), he illustrates the common traits of the human psychology that we all pretend don't exist. Most other films take us into unrealistic fantasy, Tarantino knows reality is far more exciting!




Kurt Russell surpassed himself. He's been absent for too long, and his part in Death Proof leaves me wanting to see more from him. His acting was superb and I hope this film relights his career and we see more from him soon.

I definitely saw touches of Pulp Fiction in this film, but in a subtly different way.




Cinematography was awesome, and the use of weird and wonderful camera techniques made this film more than just interesting.

When it comes to films I'm a tough critic, I'm disappointed far more than I'm surprised so giving a 10 out of 10 for me is very unusual.




This is a clever, interesting, and unusual film that will appeal to serious lovers of movies. Tarantino is both a movie scholar and genius. I bow before you Quentin and hope desperately to see more like this.


IMDB Reviewer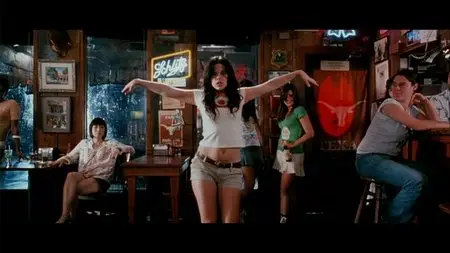 Loud, fast, and proudly out of control, Grindhouse is a tribute to the low-budget exploitation movies that lurked at drive-ins and inner city theaters in the '60s and early '70s. Writers/directors Quentin Tarantino (Kill Bill) and Robert Rodriguez (Sin City) cooked up this three-hour double feature as a way to pay homage to these films, and the end result manages to evoke the down-and-dirty vibe of the original films for an audience that may be too young to remember them.




Tarantino's Death Proof is the mellower of the two, relatively speaking; it's wordier (as to be expected) and rife with pulp/comic book posturing and eminently quotable dialogue. It also features a terrific lead performance by Kurt Russell as a homicidal stunt man whose weapon of choice is a souped-up car. Tarantino's affection for his own dialogue slows down the action at times, but he does provide showy roles for a host of likable actresses, including Rosario Dawson, Mary Elizabeth Winstead, Rose McGowan, Sydney Poitier, and newcomer Zoe Bell, who was Uma Thurman's stunt double in Kill Bill.




Detractors may decry the rampant violence and latch onto a sexist undertone in Tarantino's feature, but for those viewers who grew up watching these types of films in either theaters or on VHS, such elements will be probably be more of a virtue than a detrimental factor.


Paul Gaita, amazon.com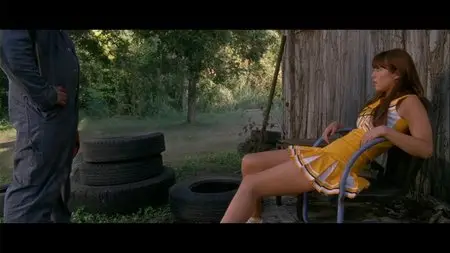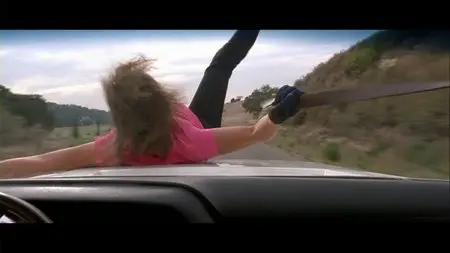 Special Features:
DISC ONE:
- The Film
- International theatrical trailer (2:24)
- International poster gallery
- Bonus trailers for "Planet Terror" (2:19), "1408" (2:34), "Black Sheep" (2:02) and "Feast" (2:02)

DISC TWO:
- "Stunts on Wheels: The Legendary Drivers of Death Proof" featurette (20:39)
- "Introducing Zoë Bell" featurette (8:59)
- "Kurt Russell as Stuntman Mike" featurette (9:34)
- "Finding Quentin's Gals" featurette (21:14)
- "The Uncut Version of 'Baby, It's You'" music video performed by Mary Elizabeth Winstead (1:48)
- "The Guys of Death Proof" featurette (8:16)
- "Quentin's Greatest Collaborator: Editor Sally Menke" featurette (4:38)
- "Double Dare" trailer (2:36)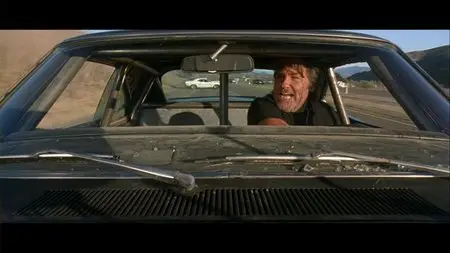 All Credits goes to Original uploader.