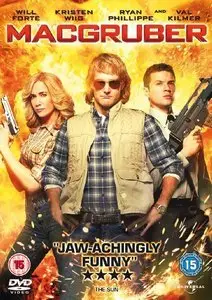 MacGruber (2010)
DVDrip | MPEG-4 Visual | AVI | 624x256 | Xvid @ 1756 Kbps | AC3 @ 384 Kbps CBR | 01:31:01 | 1.4 Gb
Languages Available: Italian | Subtitle: No
Genre: Action
Dopo che la sua fidanzata é stata uccisa, l'agente speciale MacGruber ha deciso di dedicare tutta la sua vita a combattere il crimine, da solo ed a modo suo. Quando però, la tranquillità del suo paese viene minacciata dal furto di una testata nucleare, per opera del suo acerrimo nemico, Dieter Von Cunth, MacGruber decide di mettere su una squadra di esperti per assicurare alla giustizia Cunth; i suoi modi non saranno i più ortodossi, ma il fine giustifica i mezzi…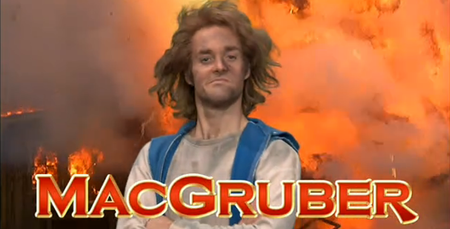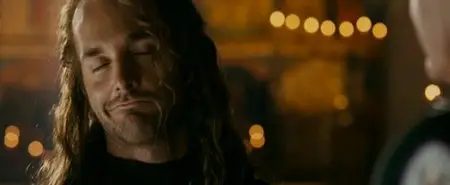 English
In the Dzhugdzhur Mountains, Eastern Siberia, the criminal Dieter Von Cunth robs a Russian X5 nuclear warhead. Colonel James Faith travels to Rio Bamba, Ecuador, with the efficient Lieutenant Dixon Piper to summon the retired special operative MacGruber to retrieve the X5. MacGruber is considered deceased after the death of his beloved wife Casey by his archenemy Cunth in their wedding. MacGruber teams up with Piper and Vicki St. Elmo and they learn that the evil Cunth intends to use the warhead to destroy Washington D.C.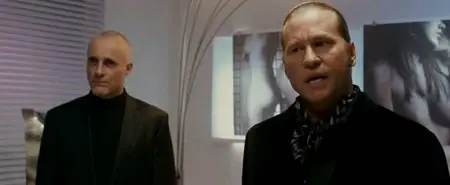 [ Info sul file ]

Nome: MacGruber.2010.iTALiAN.AC3.DVDRip.XviD-iPNO.avi
Data: 23/06/2011 01:02:42
Dimensione: 1,467,987,968 bytes (1399.982 MB)

[ Info generiche ]

Durata: 01:31:01 (5461.08 s)
Tipo di contenitore: AVI OpenDML
Streams totali: 2
Tipo stream n. 0: video
Tipo stream n. 1: audio
Audio streams: 1
ISFT: VirtualDubMod 1.5.10.2 (build 2540/release)
JUNK: VirtualDubMod build 2540/release

[ Dati rilevanti ]

Risoluzione: MEDIA (624 x 256)
Larghezza: multipla di 16 (BENE)
Altezza: multipla di 32 (BENE)

[ Traccia video ]

FourCC: xvid/XVID
Risoluzione: 624 x 256
Frame aspect ratio: 39:16 = 2.4375
Pixel aspect ratio: 1:1 = 1
Display aspect ratio: 39:16 = 2.4375
Framerate: 25 fps
Frames totali: 136527
Stream size: 1,199,225,526 bytes
Bitrate: 1756.759506 kbps
Qf: 0.439893
Key frames: 2090 (0; 41; 119; 121; 122; … 136230)
Null frames: 0
Min key int: 1
Max key int: 300
Key int medio: 65.323923
Ritardo: 0 ms

[ Traccia audio ]

Audio tag: 0x2000 (AC3)
Bitrate (contenitore): 384 kbps CBR
Canali (contenitore): 6
Frequenza (contenitore): 48000 Hz
Chunks: 136515
Stream size: 262,129,152 bytes
Preload: 480 ms
Max A/V diff: 496 ms
Chunk-aligned: No
Mode: 3 front, 2 rear, 1 LFE
Ritardo: 0 ms

[ Info sulla codifica MPEG4 ]

User data: XviD0064
QPel: No
GMC: No
Interlaced: No
Aspect ratio: Square pixels
Quant type: MPEG

[ Profile compliancy ]

Profilo da testare: MTK PAL 6000
Risoluzione: Ok
Framerate: Ok
Avvertenza: Se vuoi un rapporto più completo e preciso clicca su "Analisi DRF"

Rapporto generato da AVInaptic (18-11-2007) in data 24 giu 2011, h 10:47:12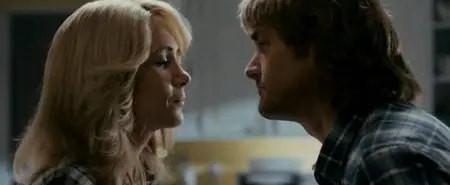 Titolo originale:
MacGruber
Nazione: U.S.A.
Anno: 2010
Genere: Azione
Durata: 99'
Regia: Jorma Taccone
Sito ufficiale:
www.iamrogue.com/macgruber
Cast: Will Forte, Kristen Wiig, Ryan Phillippe, Val Kilmer, Powers Boothe, Maya Rudolph, Rhys Coiro, Andy Mackenzie, Jasper Cole, Timothy V. Murphy
Produzione: Michaels-Goldwyn, Relativity Media
Distribuzione:
Data di uscita: 2010 (cinema)


Folder Link

Folder Link

Folder Link
Password :
crazyPlease DO NOT MIRROR
If you'll find that my links are dead please let me know through the Private Messages.
>>> Visit edi1967 Blog Here <<<