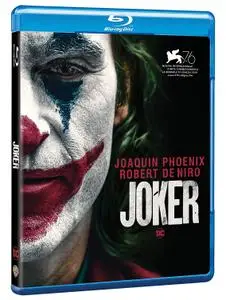 Joker (2019)
Director Todd Phillips
BDRip | AVI | 720x384 | Xvid @ 1531 Kbps | 02:01:49 | 5% Recovery | 1.9 GB
Audio: Italiano (dubbed) AC3 @ 640 Kbps (6ch) | Subtitles: Italiano, English
BDRip 720p | x264 MKV | 1280x688 | AVC @ 5803 Kbps | 02:02:06 | 5% Recovery | 5.6 GB
BDRip 1080p | x264 MKV | 1920x1040 | AVC @ 10100 Kbps | 02:02:06 | 5% Recovery | 12.1 GB
Audio: Italiano (dubbed) Italiano AC3 @ 640 Kbps (6ch) | Subtitles: Italiano, English
Genre: Crime, Drama, Thriller
Arthur Fleck é un uomo che lotta per trovare la sua strada in una società fratturata come Gotham. Durante il giorno lavora come pagliaccio, di notte si sforza di essere un comico di cabaret… ma scopre che lo zimbello sembra essere proprio lui. Intrappolato in un'esistenza ciclica sempre in bilico tra apatia e crudeltà, Arthur prenderà una decisione sbagliata che provocherà una reazione a catena di eventi…
Storyline
Joker centers around an origin of the iconic arch nemesis and is an original, standalone story not seen before on the big screen. Todd Phillips' exploration of Arthur Fleck (Joaquin Phoenix), a man disregarded by society, is not only a gritty character study, but also a broader cautionary tale.
Titolo originale:Joker
Nazione: U.S.A.
Anno: 2019
Genere: Azione, Avventura
Durata: 122'
Regia: Todd Phillips
Sito ufficiale:
www.jokermovie.net
Cast: Joaquin Phoenix, Zazie Beetz, Robert De Niro, Jolie Chan, Brian Tyree Henry, Douglas Hodge, Mary Kate Malat, Brett Cullen
Produzione: Creative Wealth Media Finance, DC Comics, DC Entertainment, Joint Effort, Village Roadshow Pictures, Warner Bros.
Distribuzione: Warner Bros Italia
Data di uscita: Venezia 2019 - In concorso
03 Ottobre 2019 (cinema)


About file

Name Joker.2019.iTALiAN.BDRiP.XviD.avi
Date Tue, 14 Jan 2020 18:54:58 +0100
Size 1,992,420,168 bytes (1900.119942 MiB)
Note Analysis not complete

Generic infos

Duration 02:01:49 (7309.100767 s)
Container AVI OpenDML
AVI has index Yes
Total tracks 2
Track nr. 0 video
Track nr. 1 audio
ILNG Undefined
INAM Joker.2019.iTALiAN.BDRiP.XviD
ISFT VirtualDubMod 1.5.10.2 (build 2542/release) VirtualDubMod build
2542/release

Relevant data

Resolution 720 x 384
Width multiple of 16
Height multiple of 32

Video track

FourCC XVID/XVID
Resolution 720 x 384
Frame aspect ratio 15:8 = 1.875
Pixel aspect ratio 1:1 = 1
Display aspect ratio 15:8 = 1.875
Framerate 23.976 fps
Total frames 175,243
Stream size 1,399,064,875 bytes (1334.252238 MiB)
Bitrate 1531.312723 kbps
Qf 0.231006
Key frames 1,592 (0; 250; 361; 464; 714; … 175193)
Null frames 0
Min key int 1
Max key int 250
Avg key int 110.077261
Delay 0 ms

Audio track

Audio tag 0x2000 (AC3)
Channels 6
Chunks 175,233
Stream size 584,728,061 bytes (557.640134 MiB)
Bitstream type (bs) AC3
Chunk-aligned (bs) No
Bitrate (bs) 640 kbps CBR
Sampling frequency (bs) 48000 Hz
Mode (bs) 3 front, 2 rear, 1 LFE
Preload 480 ms
Max A/V diff 498 ms
Delay 0 ms

Video bitstream

Bitstream type MPEG-4 Part 2
User data XviD0067
QPel No
GMC No
Interlaced No
Aspect ratio Square pixels
Quant type H.263

Profile compliancy

Selected profile MTK PAL 6000
Resolution Ok
Framerate 23.976 <> 25


========================================


About file
Name Joker (2019) HD 720p ITA ENG AC3 Subs.mkv
Date Tue, 14 Jan 2020 21:01:31 +0100
Size 5,888,299,726 bytes (5615.520216 MiB)
Note Analysis not complete
Generic infos
Duration 02:02:06 (7326.176 s)
Container matroska
Production date Tue, 14 Jan 2020 20:59:42 +0100
Total tracks 5
Track nr. 1 video (V_MPEG4/ISO/AVC) {eng}
Track nr. 2 audio (A_AC3) [AC3 5.1] {ita}
Track nr. 3 subtitle (S_TEXT/UTF8) [Forced] {ita}
Track nr. 4 subtitle (S_TEXT/UTF8) [Regular] {ita}
Track nr. 5 subtitle (S_TEXT/UTF8) [Regular] {eng}
Muxing library libebml v1.3.9 + libmatroska v1.5.2
Writing application mkvmerge v40.0.0 ('Old Town Road + Pony') 64-bit
Relevant data
Resolution 1280 x 688
Width multiple of 32
Height multiple of 16
Video track
Codec ID V_MPEG4/ISO/AVC
Resolution 1280 x 688
Frame aspect ratio 80:43 = 1.860465 (~1.85:1)
Pixel aspect ratio 1:1 = 1
Display aspect ratio 80:43 = 1.860465 (~1.85:1)
Framerate 23.976024 fps
Audio track
Codec ID A_AC3
Sampling frequency 48000 Hz
Channels 6
Bitstream type (bs) AC3
Bitrate (bs) 640 kbps CBR
Sampling frequency (bs) 48000 Hz
Mode (bs) 3 front, 2 rear, 1 LFE
Video bitstream
Bitstream type MPEG-4 Part 10
User data Copyleft 2003-2015 |
http://www.videolan.org/x264.html
| cabac=1
User data ref=5 | deblock=1:-3:-3 | analyse=0x3:0x113 | me=hex | subme=7
User data psy=1 | psy_rd=1.00:0.00 | mixed_ref=1 | me_range=16 | chroma_me=1
User data trellis=1 | 8x8dct=1 | cqm=0 | deadzone=21,11 | fast_pskip=1
User data chroma_qp_offset=-2 | threads=12 | lookahead_threads=2
User data sliced_threads=0 | nr=0 | decimate=1 | interlaced=0
User data bluray_compat=0 | constrained_intra=0 | bframes=5 | b_pyramid=2
User data b_adapt=1 | b_bias=0 | direct=1 | weightb=1 | open_gop=0 | weightp=2
User data keyint=240 | keyint_min=23 | scenecut=40 | intra_refresh=0
User data rc_lookahead=40 | rc=2pass | mbtree=1 | bitrate=5803 | ratetol=1.0
User data qcomp=0.60 | qpmin=0 | qpmax=69 | qpstep=4 | cplxblur=20.0
User data qblur=0.5 | vbv_maxrate=62500 | vbv_bufsize=78125 | nal_hrd=none
User data filler=0 | ip_ratio=1.40 | aq=1:1.00
SPS id 0
Profile High@L4.1
Num ref frames 5
Aspect ratio Square pixels
Chroma format YUV 4:2:0
PPS id 0 (SPS: 0)
Entropy coding type CABAC
Weighted prediction P slices - explicit weighted prediction
Weighted bipred idc B slices - implicit weighted prediction
8x8dct Yes
Profile compliancy
Selected profile MTK PAL 6000
Resolution 1280 x 688 > 720 x 576
Framerate 23.976024 <> 25
Edition entry
UID 6549515499824968105
Hidden No
Selected by default No
Playlist No
Chapters
00:00:00,000-00:10:28,795 Capitolo 01 {und}
00:10:28,795-00:21:01,302 Capitolo 02 {und}
00:21:01,302-00:28:44,973 Capitolo 03 {und}
00:28:44,973-00:38:14,501 Capitolo 04 {und}
00:38:14,501-00:46:21,570 Capitolo 05 {und}
00:46:21,570-00:56:19,293 Capitolo 06 {und}
00:56:19,293-01:04:41,169 Capitolo 07 {und}
01:04:41,169-01:15:41,746 Capitolo 08 {und}
01:15:41,746-01:26:16,046 Capitolo 09 {und}
01:26:16,046-01:37:02,608 Capitolo 10 {und}
01:37:02,608-01:45:50,386 Capitolo 11 {und}
01:45:50,386-01:55:44,646 Capitolo 12 {und}
01:55:44,646-02:02:06,176 Capitolo 13 {und}
About file
Name Joker (2019) FullHD 1080p ITA ENG AC3 Subs.mkv
Date Tue, 14 Jan 2020 21:10:30 +0100
Size 12,610,173,003 bytes (12025.998118 MiB)
Note Analysis not complete
Generic infos
Duration 02:02:06 (7326.176 s)
Container matroska
Production date Tue, 14 Jan 2020 21:06:15 +0100
Total tracks 5
Track nr. 1 video (V_MPEG4/ISO/AVC) {eng}
Track nr. 2 audio (A_AC3) [AC3 5.1] {ita}
Track nr. 3 subtitle (S_TEXT/UTF8) [Forced] {ita}
Track nr. 4 subtitle (S_TEXT/UTF8) [Regular] {ita}
Track nr. 5 subtitle (S_TEXT/UTF8) [Regular] {eng}
Muxing library libebml v1.3.9 + libmatroska v1.5.2
Writing application mkvmerge v40.0.0 ('Old Town Road + Pony') 64-bit
Relevant data
Resolution 1920 x 1040
Width multiple of 32
Height multiple of 16
Video track
Codec ID V_MPEG4/ISO/AVC
Resolution 1920 x 1040
Frame aspect ratio 24:13 = 1.846154 (~1.85:1)
Pixel aspect ratio 1:1 = 1
Display aspect ratio 24:13 = 1.846154 (~1.85:1)
Framerate 23.976024 fps
Audio track
Codec ID A_AC3
Sampling frequency 48000 Hz
Channels 6
Bitstream type (bs) AC3
Bitrate (bs) 640 kbps CBR
Sampling frequency (bs) 48000 Hz
Mode (bs) 3 front, 2 rear, 1 LFE
Video bitstream
Bitstream type MPEG-4 Part 10
User data Copyleft 2003-2015 |
http://www.videolan.org/x264.html
| cabac=1
User data ref=4 | deblock=1:-3:-3 | analyse=0x3:0x113 | me=hex | subme=7
User data psy=1 | psy_rd=1.00:0.00 | mixed_ref=1 | me_range=16 | chroma_me=1
User data trellis=1 | 8x8dct=1 | cqm=0 | deadzone=21,11 | fast_pskip=1
User data chroma_qp_offset=-2 | threads=12 | lookahead_threads=2
User data sliced_threads=0 | nr=0 | decimate=1 | interlaced=0
User data bluray_compat=0 | constrained_intra=0 | bframes=5 | b_pyramid=2
User data b_adapt=1 | b_bias=0 | direct=1 | weightb=1 | open_gop=0 | weightp=2
User data keyint=240 | keyint_min=23 | scenecut=40 | intra_refresh=0
User data rc_lookahead=40 | rc=2pass | mbtree=1 | bitrate=13162 | ratetol=1.0
User data qcomp=0.60 | qpmin=0 | qpmax=69 | qpstep=4 | cplxblur=20.0
User data qblur=0.5 | vbv_maxrate=62500 | vbv_bufsize=78125 | nal_hrd=none
User data filler=0 | ip_ratio=1.40 | aq=1:1.00
SPS id 0
Profile High@L4.1
Num ref frames 4
Aspect ratio Square pixels
Chroma format YUV 4:2:0
PPS id 0 (SPS: 0)
Entropy coding type CABAC
Weighted prediction P slices - explicit weighted prediction
Weighted bipred idc B slices - implicit weighted prediction
8x8dct Yes
Profile compliancy
Selected profile MTK PAL 6000
Resolution 1920 x 1040 > 720 x 576
Framerate 23.976024 <> 25
Edition entry
UID 6549515499824968105
Hidden No
Selected by default No
Playlist No
Chapters
00:00:00,000-00:10:28,795 Capitolo 01 {und}
00:10:28,795-00:21:01,302 Capitolo 02 {und}
00:21:01,302-00:28:44,973 Capitolo 03 {und}
00:28:44,973-00:38:14,501 Capitolo 04 {und}
00:38:14,501-00:46:21,570 Capitolo 05 {und}
00:46:21,570-00:56:19,293 Capitolo 06 {und}
00:56:19,293-01:04:41,169 Capitolo 07 {und}
01:04:41,169-01:15:41,746 Capitolo 08 {und}
01:15:41,746-01:26:16,046 Capitolo 09 {und}
01:26:16,046-01:37:02,608 Capitolo 10 {und}
01:37:02,608-01:45:50,386 Capitolo 11 {und}
01:45:50,386-01:55:44,646 Capitolo 12 {und}
01:55:44,646-02:02:06,176 Capitolo 13 {und}
Screenshot BDRIp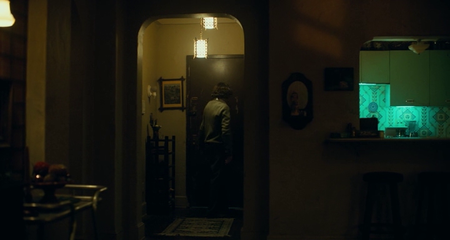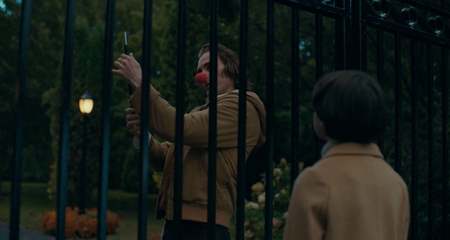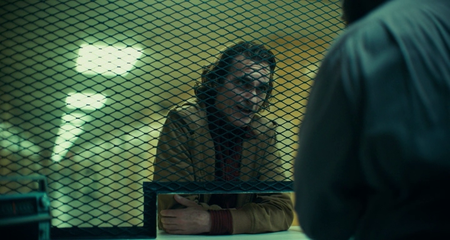 Screenshot 720p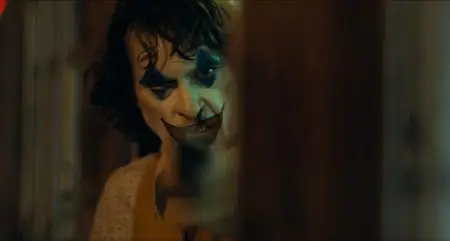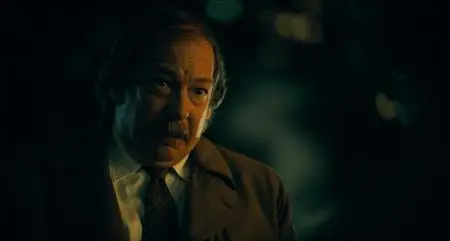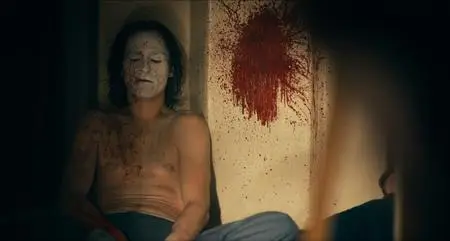 Screenshot 1080p