Claude Berri - Jean de Florette (1986)
| 1437.5 MB | Runtime 1:55:44 | color |
Language : French
Optional subtitles : English / Turkish
Audio : mp3 , 48000 Hz , 114 Kb/s , 2-ch
Video : XviD , 1600 Kb/s , 25 frm/s , 640x272 (2.35:1)
The plot of
Jean de Florette
is as melodramatic as any soap opera, but its treatment is just a little askew, just off-center enough for the film to evolve into a moving and powerful pastoral tragedy. The film is a naturalistic story about the dehumanizing effect of greed on a community and on the human soul. Watching the hunchbacked Jean de Florette (Gérard Depardieu) struggle against all odds to keep his small farm alive, maintaining to the bitter end his his optimism and naive faith in his reference books, is like watching Sisyphus make his daily toil up the hill. Only here, it is not the gods who have trapped the victim, but the xenophobia and covetousness of his neighbors.
-(DVD cover)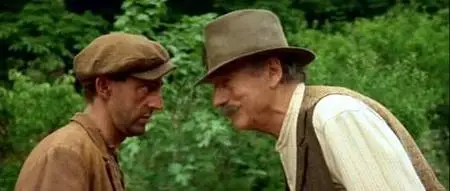 Director Claude Berri shoots the countryside in grand scope, dwarfing the human figures whose daily exertions hardly make a mark on it. As the story moves inexorably to its tragic conclusion, the wicked plotting of the simultaneously likable and vicious father (Yves Montand) and son (Daniel Auteuil) leaves the audience pleading for divine retribution. However, humans created this cruel world in Provence, and they will have to mete out their own justice. The sequel,
Manon des Sources
, realizes this desire for revenge with perfect poetic magnitude.
-(DVD cover)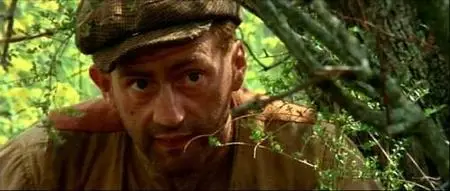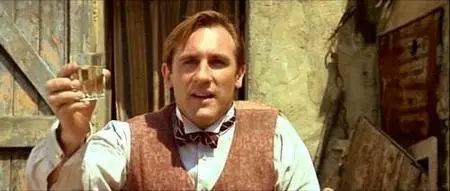 In a rural French village an old man and his only remaining relative cast their covetous eyes on an adjoining vacant property. They need its spring water for growing their flowers, so are dismayed to hear the man who has inherited it is moving in. They block up the spring and watch as their new neighbour tries to keep his crops watered from wells far afield through the hot summer. Though they see his desperate efforts are breaking his health and his wife and daughter's hearts they think only of getting the water. (
http://imdb.com/title/tt0091288/plotsummary
)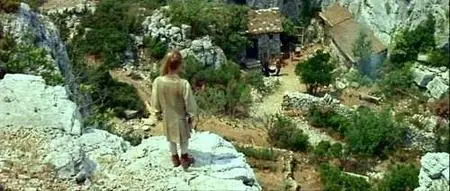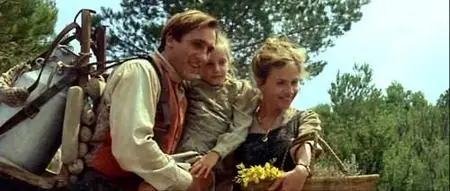 Certainly one of the best examples of French cinema. A searing powerful story of greed, and its effects. All the actors are excellent, Yves Montand is especially heartbreaking. This movie and its sequel are two of the best films of the 1980's. (
http://imdb.com/title/tt0091288/
)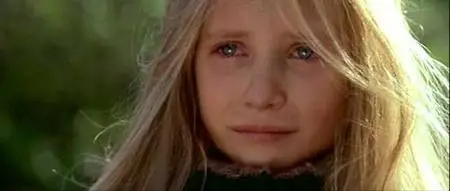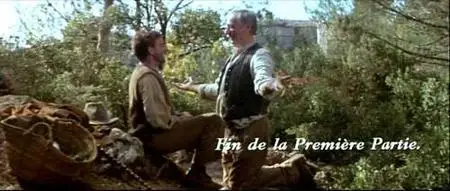 Rapidshare.com
(14 * 100 MB + 37.5 MB)
Claude Berri - Jean de Florette Part01
Claude Berri - Jean de Florette Part02
Claude Berri - Jean de Florette Part03
Claude Berri - Jean de Florette Part04
Claude Berri - Jean de Florette Part05
Claude Berri - Jean de Florette Part06
Claude Berri - Jean de Florette Part07
Claude Berri - Jean de Florette Part08
Claude Berri - Jean de Florette Part09
Claude Berri - Jean de Florette Part10
Claude Berri - Jean de Florette Part11
Claude Berri - Jean de Florette Part12
Claude Berri - Jean de Florette Part13
Claude Berri - Jean de Florette Part14
Claude Berri - Jean de Florette Part15
(
Password
-
www.AvaxHome.ru
)