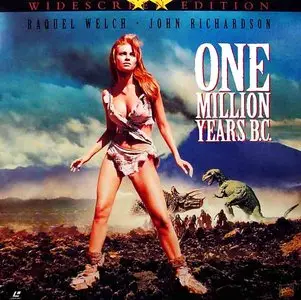 One Million Years B.C. (1966)
DIVX 672x378 25.00fps 948Kbps | (Primeval) English MP3 mono 63Kbps | 01:36:06 | 700 MB
Adventure/Fantasy | Director: Don Chaffey | Starring: Raquel Welch, John Richardson
Caveman Tumak is banished from his savage tribe. He finds a brief home among a group of gentle seacoast dwelling cave people until he is banished from them as well. Missing him, one of their women, Loana leaves with him, deciding to face the harsh prehistoric world with its monsters and volcanos as a couple.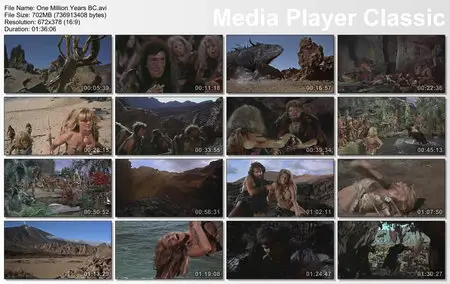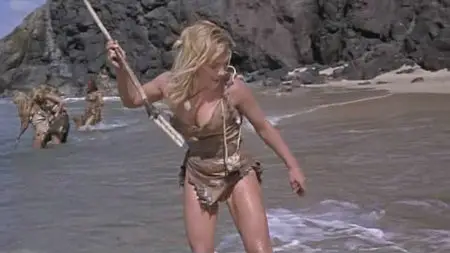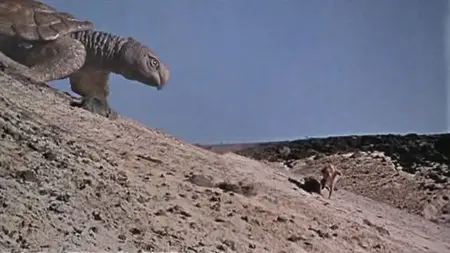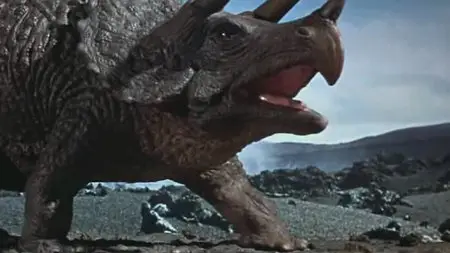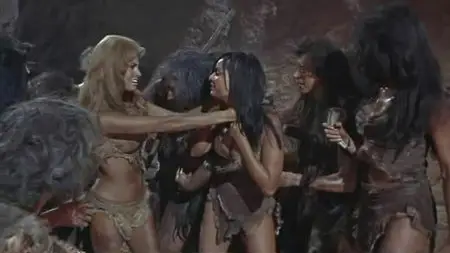 Humans and dinosaurs were not contemporaneous. There were no dinosaurs one million years ago, having gone extinct 65 million years ago.
Were there such sexy chicks one million years ago? Who cares :) Anyways, it's an enjoyable movie, understandable to anyone in the world. There is some pixelization in the bottom area in some moments, maybe there is a better quality rip out there?