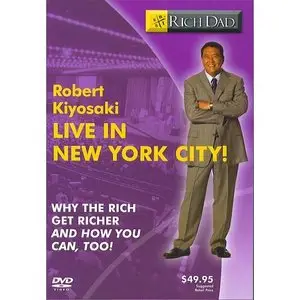 Robert Kiyosaki Live In New York - Why The Rich Get Richer and You Can, Too!
DVDrip | English | MP3 @ 128kbps | 720x576 | DIVX @ 1200kbps | PAL (25 fps) | 1h:39mn:2s | 950 MB
Genre: Video training
If you're determined to escape the Rat Race, here's your chance to see and hear Robert's powerful messages of education and team-building. Take control of your financial future- starting today!
Robert talks about how the rich use corporations (as well as LLCs & LPs) to create wealth and how to leverage and protect all your assets. Learn how your house is a liability (not an asset!) and how to awaken the "spirit" within you.
Screenshots: