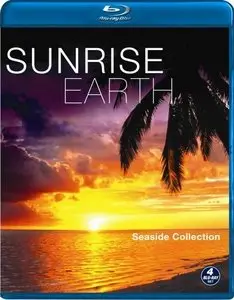 Sunrise Earth Ninagiak Island
Blu-ray encode 720p | English | AC3 @ 384kbps | 1280x720 | x264 @ 5329kbps | NTSC (23.976 fps) | 52mn:32s | 2.19 GB
Genre: Documentary
From daybreak on the turquoise Mediterranean coastline to the brilliant sunrise over Alaska's Katmai National Park, experience the world's most spectacular sunrises by the sea.
If you are planning on having a luau or filling your television room with sand, a beach umbrella, and palm trees then Sunrise Earth: Seaside Collection is for you. The picturesque Blu-ray set is simply hours of scenic coast lines as the sunsets.
There will be lots of "ooo's" and "ahhh's" but beyond that there is little too no substance. Of course it goes without saying there is no plot; so unless you are looking for a "Yule Log" like experience there is no point to this set. Essentially what you see is what you get.
Sunrise: Nature's alarm clock for the land, the sea, and the myriad of creatures who call our planet home. Accompany us on a tranquil journey into the landscape itself as we enjoy the sights and the ambient sounds associated with the first light of a new day.
Screenshots: