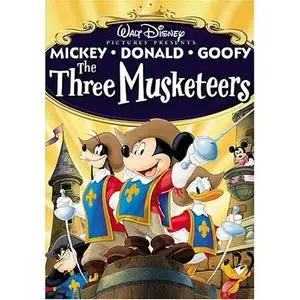 AVI DivX video 184kbps 672x368 MP3 128kbps
699MB 65min english language
Best buddies Mickey, Donald, and Goofy are small-time janitors with big dreams of becoming Musketeers. Peg-Leg Pete, captain of the Musketeers, points out why they'll never make it: Donald is a coward, Goofy is a dim-wit, and Mickey is short. But things change when Princess Minnie demands Musketeer bodyguards when assassins, hired by Pete so he can be king, nearly drop a safe on her. Knowing real Musketeers are too-well trained, Pete hires Mickey, Donald, and Goofy, the clumsy janitors as Musketeers and Minnie's bodyguards.