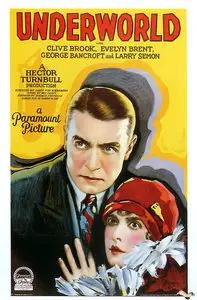 Underworld (1927) [Criterion Collection #529]
DVD9 | ISO+MDS | NTSC | 4:3 | 720x480 | 8500kbps | 6.8Gb
Audio: Silent (soundtrack AC3 2.0 @ 192 Kbps) | Subtitles: English intertitles
01:21:00 | USA | Crime, Drama, Romance
George Bancroft plays heavy Bull Weed, a criminal kingpin whose jealous devotion to his moll, Feathers (Evelyn Brent), gets him into hot water with a rival hood and, ultimately, the authorities. Further complicating matters is the attraction that blossoms between Feathers and an alcoholic former lawyer (Clive Brook)
Criterion Collection
Josef von Sternberg's riveting breakthrough is widely considered the film that launched the American gangster genre as we know it. George Bancroft plays heavy Bull Weed, a criminal kingpin whose jealous devotion to his moll, Feathers (Evelyn Brent), gets him into hot water with a rival hood and, ultimately, the authorities. Further complicating matters is the attraction that blossoms between Feathers and an alcoholic former lawyer (Clive Brook). With its supple, endlessly expressive camera work and tightly wound screenplay based on a story by legendary scribe Ben Hecht (who won an Oscar for it the first year the awards were given),Underworld solidified von Sternberg's place as one of Hollywood's most exciting new talents.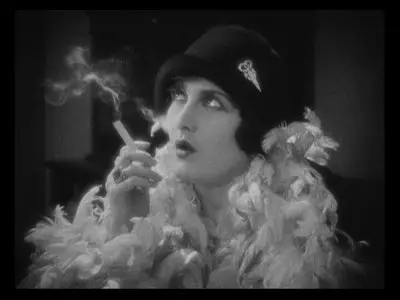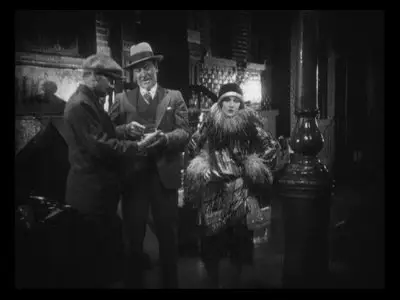 DVDTalk
It's interesting to look at Josef von Sternberg's early filmography and see how many films he worked on without credit or was eventually fired from. Having spent some time earlier this year researching one of those projects, I was aware he had gone through some struggles between his scrappy independent debut, The Salvation Hunters, in 1925 and his first studio picture, Underworld, in 1927, but you have to admire the guy for sticking it out. Then again, given how headstrong and defiantly individualistic his films were, I guess I shouldn't be surprised.

The new boxed set from Criterion, 3 Silent Classics by Josef von Sternberg, picks up with Underworld and shows us the director's early development. Though the Austrian immigrant would eventually be best known for his sexy collaborations with Marlene Dietrich, he started off in a much different place, exploring a more realistic world than the exaggerated, opulent, and oft-times grotesque settings that would distinguish The Scarlet Empress or his Gene Tierney-led noir The Shanghai Gesture. Yet, even when the young filmmaker was recreating the mean streets and the back alleys of urban America, von Sternberg still found ways to be von Sternberg. The trio in 3 Silent Classics are rich with memorable images and a confident command of the movie screen, rife with the kind of psychological expressionism that would set von Sternberg apart from the rest. (Be sure to watch Janet Bergrstrom's video essay on Underworld for a succinct and fascinating elaboration on von Sternberg's career prior to this breakthrough.)
IMDb
Boisterous gangster kingpin Bull Weed rehabilitates his former lawyer from his alcoholic haze, but complications arise when he falls for Weed's girlfriend.
Directors:
Josef von Sternberg, Arthur Rosson
Cast:
George Bancroft, Evelyn Brent, Clive Brook, Fred Kohler, Helen Lynch, Larry Semon, Jerry Mandy, Alfred Allen, Shep Houghton, Andy MacLennan, Karl Morse, Julian Rivero
Features:
- New, restored high-definition digital transfer
- Two scores, one by Robert Israel and another by Alloy Orchestra
- New visual essay by UCLA film professor Janet Bergstrom