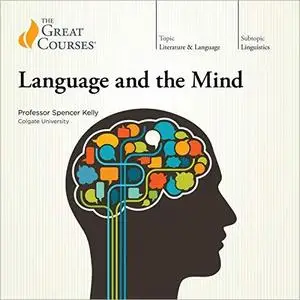 Language and the Mind [TTC Audio]
English | March 27, 2020 | ASIN: B085T1J2FL | MP3@96 kbps | 11h 50m | 496 MB
Lecturer: Spencer D. Kelly
What is our species' greatest invention? Medicine, computers, space travel? Not even close. The innovation that underlies each of our past achievements and those we still aspire to is language. Language is the ultimate invention of Homo sapiens - one that has allowed us to change the physical and social world around us in every conceivable way, and an invention that has fundamentally changed us, as well. Research has shown that whether we're sighted or blind, hearing or deaf, one or one hundred years old, communication through language is a fundamental part of what it means to be human.
In 24 fascinating lectures, Dr. Spencer Kelly, Professor of Psychology and Neuroscience at Colgate University, takes us on a fascinating journey into so many aspects of life we take for granted every day: our ability to remember the past and imagine a future, our use of hand gestures and facial expressions in communication, our capacity for storytelling, and so much more. You will explore fascinating questions, such as the origin of the human mind, what makes our communication so much different than other animals, whether or not language itself influences thought, and how babies learn their native language without direct teaching. You will follow along, finding yourself intrigued, surprised, and enthralled by it all because…you possess the power of language.