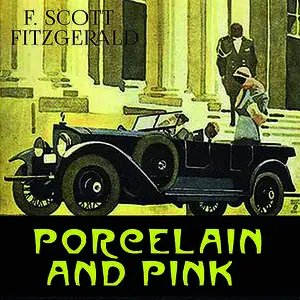 «Porcelain and Pink» by Francis Scott Fitzgerald
English | MP3@192 kbps | 20 min | 28.4 MB
Porcelain and Pink - one of the stories, which entered in a collection of eleven short stories by F. Scott Fitzgerald "Tales of the Jazz Age" (1922).
"Porcelain and Pink" is a comic one-act play.
The plot involves a young woman in a bathtub and a case of mistaken identity. Originally appearing in the January 1920 issue of The Smart Set, "Porcelain and Pink" was the earliest of the stories Fitzgerald would later reprint in a book-length collection. The story is a bit of a lark, a one-act burlesque that opens with a splendidly droll parody of stage directions, featuring a blue porcelain bathtub.
Famous works of the author F. S. Fitzgerald: "This Side of Paradise", "The Beautiful and Damned", "The Great Gatsby", "Tender Is the Night", "The Last Tycoon", "The Diamond as Big as the Ritz", "May Day", "The Rich Boy", "The Curious Case of Benjamin Button", "The Offshore Pirate", "The Ice Palace", "Head and Shoulders", "The Cut-Glass Bowl", "Bernice Bobs Her Hair", "Benediction", "Tales of the Jazz Age".