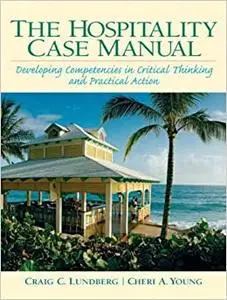 Cheri A. Young, Craig C. Lundberg, "The Hospitality Management Case Manual: Developing Competencies in Critical Thinking and Practical Action"
English | 2008 | ISBN: 0131120891 | PDF | pages: 289 | 2.6 mb
Featuring a rich collection of cases, this book looks first-hand at hospitality management and explores where managers work, what they do and the real differences they can make. Organized in three parts, it describes the case method approach, reviews how to prepare cases for class discussion and includes 35 cases for teaching and learning. Enhancing managerial competency is emphasized throughout and readers are encouraged to examine managers behaving both effectively and ineffectively. While revealing much about hospitality businesses and practices, this book also provides a broad spectrum of experience that one would get only after a long and varied career.