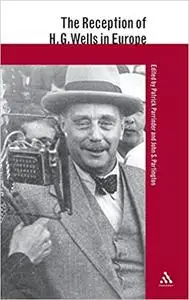 Patrick Parrinder, "The Reception of H.G. Wells in Europe "
English | ISBN: 0826462537 | 2005 | 464 pages | PDF | 1254 KB
H.G. Wells was described by one of his European critics as a 'seismograph of his age'. He is one of the founding fathers of modern science fiction, and as a novelist, essayist, educationalist and political propagandist his influence has been felt in every European country. This collection of essays by scholarly experts shows the varied and dramatic nature of Wells's reception, including translations, critical appraisals, novels and films on Wellsian themes, and responses to his own well-publicized visits to Russia and elsewhere. The authors chart the intense ideological debate that his writings occasioned, particularly in the inter-war years, and the censorship of his books in Nazi Germany and Francoist Spain. This book offers pioneering insights into Wells's contribution to 20th century European literature and to modern political ideas, including the idea of European union.
Reception of H.G. Wells in Europe Review