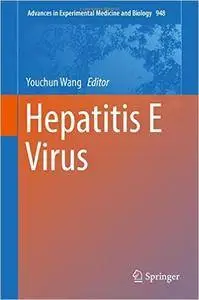 Youchun Wang, "Hepatitis E Virus"
English | ISBN: 9402409408 | 2016 | 246 pages | EPUB | 1 MB
This book systematically and comprehensively discusses the biological, epidemiological and clinical characteristics of the hepatitis E virus (HEV). It presents current knowledge of HEV and explores experimental methods, treatment and prevention of HEV. First identified in the 1980s and cloned in 1990, HEV is the causative agent of Hepatitis E, which mainly occurs in developing regions, such as Southeast Asia, Middle East and Africa, and significantly affects the health of the people in these areas. It is estimated that a third of the world's population has been infected with HEV, which is transmitted via the fecal-oral route and can infect both human and animals.
The book provides an overview of HEV from benchside to bedside. It is a valuable resource for researchers in the field and those in the pharmaceutical industry developing HEV vaccines, as well as physicians involved in identifying and treating those infected with the virus.