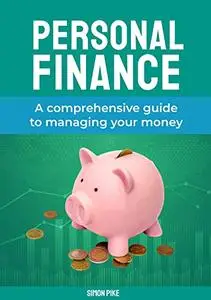 Personal Finance - A Comprehensive Guide to Managing Your Money Kindle Edition
by Simon Pike
English | 2020 | ASIN: B08HRG3DRY | 112 Pages | PDF, EPUB, AZW3 | 3 MB
A beginners guide to understanding your finances. Focusing on the fundemenats of personal finance covering topics such as budgeting, debt management, savings, investing and more. Ideal for anyone who has been struggling to take control of their finances, this book provides an easy to understand method for anyone to become a master on their own.