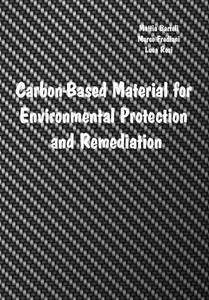 "Carbon-Based Material for Environmental Protection and Remediation" ed. by Mattia Bartoli, Marco Frediani, Luca Rosi
ITExLi | 2020 | ISBN: 1789845874 9781789845877 1789845866 9781789845860 1839684429 9781839684425 | 167 pages | PDF | 14 MB
This volume presents an overview of carbon-based technologies and processes, and examines their usefulness and efficiency for environmental preservation and remediation.
Chapters cover topics ranging from pollutants removal to new processes in materials science. Written for interested readers with strong scientific and technological backgrounds, this book will appeal to scientific advisors at private companies, academics, and graduate students.
Contents
1.Microwave Carbonation of Thermal Power Plant Flue Gas/CO2 by Fly Ash/Coal Char for Soil Remediation and Ground Stabilization
2.Carbon-Based Materials for De-Fluoridation of Water: Current Status and Challenges
3.Graphene- and Graphene Oxide-Bounded Metal Nanocomposite for Remediation of Organic Pollutants
4.Versatile and Scalable Approaches to Tune Carbon Black Characteristics for Boosting Adsorption and VOC Sensing Applications
5.An Overview of Carbon-Based Materials for the Removal of Pharmaceutical Active Compounds
6.Carbon-Based Materials (CBMs) for Determination and Remediation of Antimicrobials in Different Substrates: Wastewater and Infant Foods as Examples
7.Nanoporous Carbon Composites for Water Remediation
8.Eco-Friendly Fluorescent Carbon Nanodots: Characteristics and Potential Applications
9.The Role of Mangroves Forests in Decarbonizing the Atmosphere
10.Recycling Polymeric Materials for Corrosion Control
1st true PDF with TOC BookMarkLinks