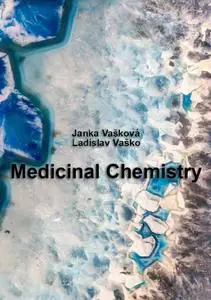 "Medicinal Chemistry" ed. by Janka Vašková, Ladislav Vaško
ITExLi | 2019 | ISBN: 1789851742 9781789851748 1789851734 9781789851731 | 151 pages | PDF | 12 MB
The area covered by this book undoubtedly includes a multidisciplinary approach. It combines and uses the wide range of methods and knowledge from a variety of disciplines in chemistry, pharmacology, and biology to synthesize new or extracted natural substances and their characterization, in terms of bioefficiency in different systems, pharmacokinetics, and pharmacodynamics.
Importance is placed on revealing the interactions and effects on organisms. The process is long term, ranging from synthesis to potential testing of substances in animal studies, followed by monitoring effects on patients. The purpose is to define molecular targets of the highest efficacy of the prepared drugs, minimizing the undesirable effects. The content of this book is conceived with these intentions.
Contents
1.Introductory Chapter: Unregulated Mitochondrial Production of Reactive Oxygen Species in Testing the Biological Activity of Compounds
2.Determination of In Vitro Cytotoxicity and Anti-Angiogenesis for a Bioactive Compound from Aspergillus terreus FC36AY1 Isolated from Aegle marmelos around Western Ghats, India
3.The Apoptotic Effects of Methylparaben and Ultraviolet B Light on M624 Human Melanoma Cells
4.Indomethacin from Anti-Inflammatory to Anticancer Agent
5.1,4-Benzodiazepines and New Derivatives: Description, Analysis, and Organic Synthesis
6.Clinical Pharmacokinetics of Clavulanic Acid, a Novel β- Lactamase Isolated from Streptomyces clavuligerus and Its Variability
7.New Antituberculosis Drug FS-1
8.Clinical Relevance of Medicinal Plants and Foods of Vegetal Origin on the Activity of Cytochrome P450
9.The Pragmatic Strategy to Detect Endocrine-Disrupting Activity of Xenobiotics in Food
1st true PDF with TOC BookMarkLinks