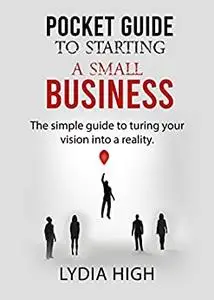 Pocket Guide to Starting a Small Business: The simple guide to turing your vision into a reality by Lydia High
English | 2020 | ISBN: N/A | ASIN: B08HYDDMGH | 23 pages | EPUB | 0.40 Mb
Are you interested in launching and growing your own business? Maybe you but don't have the slightest idea of how to proceed? You have started, but you are winging it, or playing by ear?
If so, then don't sweat it because this is just the book for you! Starting a business can be a remarkable journey that can change your life for ever!
Feel Free to contact me for book requests, informations or feedbacks.
Without You And Your Support We Can't Continue
Thanks For Buying Premium From My Links For Support