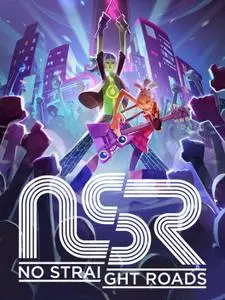 No Straight Roads (2020)
PC Game | Developer: Metronomik | Publisher: Sold-Out Software, Mastertronic Group | 6.65 GB
Languages: English, French, Italian, German, Spanish, Polish, Portuguese-Brazil, Russian, Japanese, Korean,Chinese
Genre: Action, Adventure | Release Date: August 25 2020
Start a rock band & end the EDM empire in NO STRAIGHT ROADS, a rockin' action-adventure that mashes together rhythm-infused third-person combat with a kick-ass soundtrack!
A unique music-based action-adventure game that puts music & sound at the heart of the gameplay.
Music is power! Fight an evil empire & lead the musical revolution to take back control of Vinyl City.
Two playable characters, Mayday & Zuke, each with their own music-based weapons and attacks.
An action-adventure with a musical twist. Players can attack, jump and move freely while enemies attack to the beat of the music.
Change the world – with music! Harness the power of music to transform props into weapons and shift between rock & EDM in a seamless and dynamic manner.
Experience 8 extraordinary levels inspired by different genres of music.
Defeat giant, memorable bosses with unique personalities.
An energetic soundtrack filled with awesome music.
Upgrade your skill tree to improve your abilities & defeat NSR.
Screenshot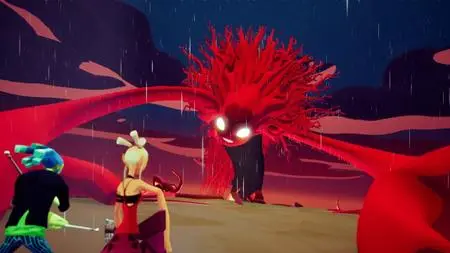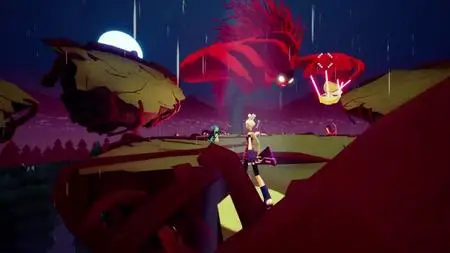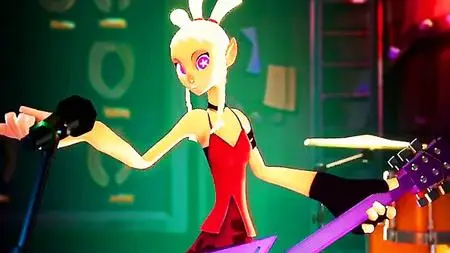 MINIMUM
OS: Windows 7
CPU: Intel i5-3570 or AMD FX-8350
RAM: 6GB RAM
Storage 25 GB
GPU: NVIDIA GeForce GTX 680 2GB / AMD Rad
eon™ HD 7970
RECOMMENDED
OS: Windows 10
CPU: Intel i7-4770 or AMD Ryzen™ 5 2600
RAM: 16GB RAM
Storage 25 GB
GPU: NVIDIA GeForce GTX 1060 6GB / AMD Radeon™ RX 590
Based on these requirements players will need a decent i5 at least to fulfill the CPU requirements. It is a bit light on the GPU end, but you will still need something like a GTX 1060 with 6GB VRAM to max it out.
Game Teaser Trailer
No Straight Roads (2020) MULTi13-ElAmigos