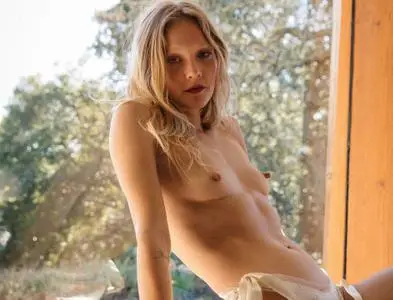 Alexis Carene - Sophia Sinclair Photoshoot 2020
32 jpg | 1826*2739 | 35.43 MB
Adventuresome, passionate, and authentic are just a few ways you could describe
Alexis Carene
. A model, content director, student, and mother, Alexis wears many hats in her everyday life. Originally from Hupa, California, she's all about finding beauty, growing, learning, and feeding her passions.
"My passion is travel and art,"
she tells us.
"Those things make my skin stand on end, and my heart flutter. They ignite something in my body, that's for sure."
A long-time admirer of Playboy, Alexis identifies with the brand.
"Playboy is timeless, iconic, free, and rebellious. Those are all attributes of my personality as well, and I think we complement one another,"
she says.
"I have always had counter culture running through my veins, so needless to say, Playboy has been an all-time favorite."
As for her work as a model, adapting to her surroundings has been a unique talent of hers.
"I have always been able to ebb and flow with the changes of life, especially in my work,"
she says.
"The art of the muse is being able to mold one's self. I have found that to be the most fascinating part of my job as a model."
When she's not creating, she's spending time with the ones she loves or outdoors.
"I love plants, hiking, and being with my people,"
she says.
"I also have a daughter, and we play a lot."