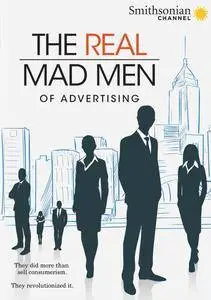 The Real Mad Men of Advertising (2017)
DVDRip | MKV | 720x480 | x264 @ ~1200 Kbps | 4x51 min | Total: 2,43 Gb
Audio: English AC3 5.1 @ 448 Kbps | Subs: English (embedded in MKV)
Genre: Documentary
Mad Men gave audiences an all-access glimpse into the world of advertising in America during the tumultuous decade of the 1960s. It was inspired by the real men and women of Madison Avenue who perfected the art of the sale and transformed American culture in the process. Who were these people, and what were the campaigns that created this consumer culture? Follow the evolution of advertising from the 1950s through the 1980s, via interviews with the industry's top ad executives, and through classic ads and commercials.
Ep1 – The 1950s
In a post-war world, advertisers tantalized consumers with visions of futuristic homes and cars, shiny jewelry, and the newest home appliances. Advertising harnessed buying power that created an unprecedented consumer boom.
Ep2 – The 1960s
Examine '60s ad men and women and how they used wit and irony to reach a new audience, consequently revolutionizing the industry.
Ep3 – The 1970s
In the beginning of the 1970s, advertisers' love affair with non-conformity continues to pay off, but change is in the air. Economic crisis, disillusionment, and federal and consumer watchdogs are forcing ad agencies to find new ways to reach customers. See how a decade of mistrust and government crackdowns inspires creative campaigns that will become a part of our national identity. From hilltop singers to heroic oil workers, '70s ad men and women found a way into the hearts of skeptical consumers.
Ep4 – The 1980s
It's the Reagan Era, and political confidence fuels an era of heavy consumption. Madison Avenue promotes new categories of designer products in provocative ways and the explosion of cable television allows brands to target two demographics that have been ignored for decades: teens and Hispanic Americans. This decade of blockbuster Super Bowl ads, culture-busting mascots, and infomercial celebrities, was an age of advertising that is both far removed from the days of "Mad Men" and inextricably linked.
(click to enlarge)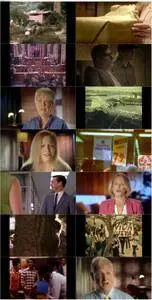 More in My Blog