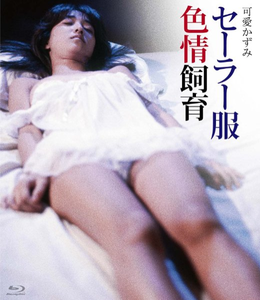 Lusty Discipline in Uniform (1982)
BDRip 1080p | MKV | 1920x988 | x264 @ 13,5 Mbps | 61 min | 6,06 Gb
Audio: 日本語 AC3 2.0 @ 448 Kbps | Subs (embedded): English, 日本語
Genre: Crime, Drama, Pinku
It's the story of a University professor with a lolicon fetish who accidentally falls for Mikiko, a young high-school girl he spots in the street and begins to stalk her. He follows her and seeing she lives alone with her mom he starts making disturbing phone calls at night. Then he seduces her mother to get close to her and begins a perverse scheme to get closer to Mikiko. An early "stalker movie" with a good script from Kazuo 'Gaira' Komizu, well directed and produced by Film Workers (Chusei Sone and Mamoru Watanabe's indie company) for Nikkatsu Roman Porno line. It's the debut feature of singer and young idol Kazumi Kawai who tragically committed suicide in 97.