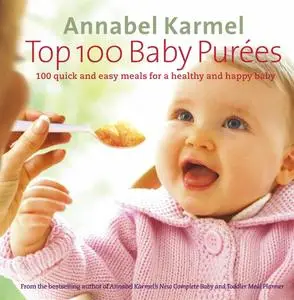 Top 100 Baby Purees: 100 Quick and Easy Meals for a Healthy and Happy Baby by Annabel Karmel
English | April 16th, 2020 | ISBN: 0091904994 | 128 pages | EPUB | 18.62 MB
Making your own baby food is not only more economical than buying commercial brands - you can be sure that your baby has only the best-quality ingredients. This essential collection of Annabel's best ever purees features 100 quick and easy recipes that will make for a healthy and happy baby. From sweet and smooth apple, apricot, pear and vanilla, through savoury purees such as sweet potato with spinach and peas, to the autumnal delights of peach, pear and blueberry, all the recipes are suitable for babies aged 6 months and above, and are so tasty you will want to eat them yourself!
Enjoy
My Blog.
No any convert or low quality!