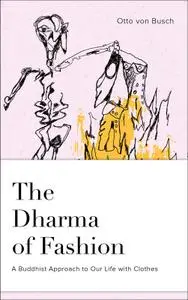 The Dharma of Fashion: A Buddhist Approach to Our Life with Clothes by Otto Von Busch
English | October 8th, 2020 | ISBN: 0764358944 | 96 pages | EPUB | 4.28 MB
Our desires for fashion, our addiction to cheap clothes, our fixation on surface looks . . . can we find ways to make what we wear more positive? Here's a quirky, irreverent way to consider what's a more sustainable way to be with—and still enjoy—fashion. This little book shows that fashion isn't shallow but connects us to the depths of existence.