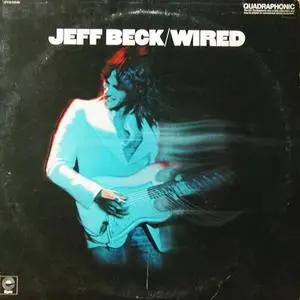 Jeff Beck - Wired (quadraphonic to stereo) (1976) {Epic}
Vinyl Rip | FLAC (no log) | scans | 745 mb
MP3 CBR 320 kbps | RAR | 89 mb
Genre: rock, jazz fusionl
Wired
is the 1976 album by British guitarist Jeff Beck. This is the quadraphonic pressing released on vinyl by Epic, meaning it's the quadraphonic mix to stereo.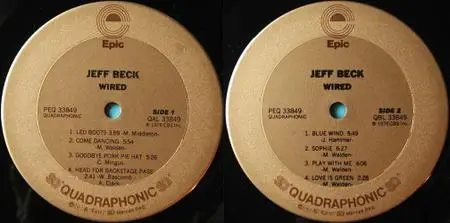 1. Led Boots
2. Come Dancing
3. Goodbye Pork Pie Hat
4. Head For Backstage Pass
5. Blue Wind
6. Sophie
7. Play With Me
8. Love Is Green
Jeff Beck
-guitar
Wilbur Bascomb
-bass
Max Middleton
-clavinet, electric piano
Jan Hammer
-synthesizer, drums
Narada Michael Walden
-drums, piano
Ed Green
-drums
Richard Bailey
-drums
Produced by
George Martin
Recording engineers:
Dennis McKay, John Arias, John Mills, Pete Henderson
Assistant engineer:
Mark Guercio
Mixing engineers:
Geoff Emerick
,
John Mills
Recorded at Air Studios & Trident Studios, London and
Cherokee Studios, Hollywood, California
Mixed at Caribou Studios, Nederland ,Colorado and
Sound Labs, Hollywood ,California
vinyl LP transfer at 24-bit 96khz

transfer info:
Nitty Gritty Record Master
Music Hall MMF 9.1
sticky hand stylus cleaning
Grado Master Reference 1 cartridge
Bellari VP-130 phono preamp, with vintage Telefunken 12AX7 w/smooth plates
Mytek Stereo192 ADC (analog to digital converter)
TT Weights center weight, Blue Jean LC-1 interconnects
software used: Soundforge 10.0, ClickRepair 3.5.2 (in manual mode), Trader's Little Helper 2.7.0
note - this LP was transferred as a normal stereo LP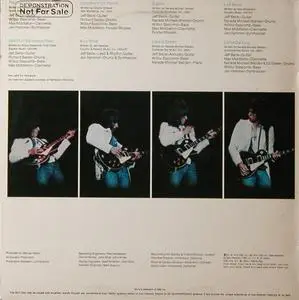 Thank you to the original uploader.