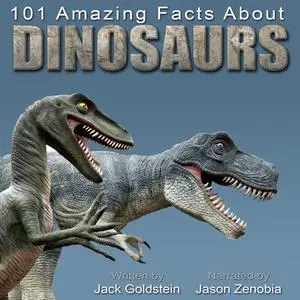 «101 Amazing Facts about Dinosaurs» by Jack Goldstein
English | MP3@192 kbps | 25 min | 35.3 MB
Do you know which species of dinosaur was named after Hogwarts? Which were the largest and the smallest dinosaurs? How can you tell the difference between a brontosaurus and an Apatosaurus? Narrator Jason Zenobia answers all these questions and more as he talks us through over 100 amazing facts about Dinosaurs. All manner of subjects are covered, such as unusual dinosaurs, physiology, behaviours and more. Whether you're a dinosaur expert or you are new to such a fascinating subject, this is sure to be a great addition to your audiobook collection.