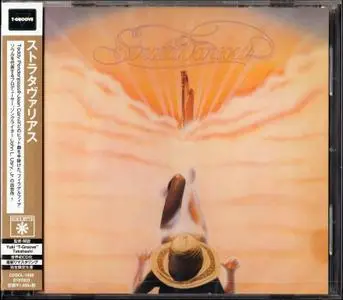 Stratavarious - Stratavarious (1976) [2021, Japan]
R&B, Soul, Jazz-Funk, Disco | EAC Rip | FLAC, Tracks+CUE+LOG+Scans (JPEG) | 01:17:03 | 568,18 Mb
Label: Roulette/T-Groove/Solid Records (Japan) | Cat.# CDSOL-1948 | Released: 2021-01-27 (1976)
During the disco era, there were numerous albums by one-off studio collectives that have since gone on to become sought-after items amongst collectors. One of those is undoubtedly the sole, self-titled album from Stratavarious, a set produced by sometime Philadelphia International Records arranger John L. Usry. Originally released in Canada in 1976, this is a perfect example of the early pre Saturday Night Fever disco period. Lush orchestral arrangements with lots of strings and horns. Add the heavenly chorus of girl session singers and you have the perfect sound for the time. The album is very typical of the period and is a perfect time capsule. It features two versions of one of the album's highlights: laidback, Latin-tinged, occasionally jazzy number 'Nightfall'. You'll find the extended seven-inch edit on the flip, where celestial female backing vocals and languid trumpet solos rise above a samba-tinged beat and luscious orchestration.