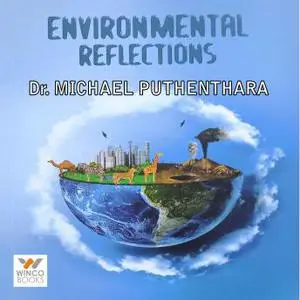 Environmental Reflections [Audiobook]
English | ISBN: 9781667029344 | July 2, 2021 | MP3@64 kbps | 4h 27m | 116.96 MB
Author: Dr. Michael Puthenthara
Narrator: Dr. Michael Puthenthara
Issues mankind faces today are global warming, climate change, widespread pollution of natural elements, environmental degradation and resource depletion.
Environment protection does not suffer from the dearth of scientific data or the absence of laws and regulations on the subject. What is absent is a consistent and determined mindset of the authorities and the people in general to implement the laws.
If we fail to protect the environment, researchers predict that a few billion years from now all life on earth will be wiped out.
This book is a detailed study on environmental awareness which is necessary to protect the environment for future generations.