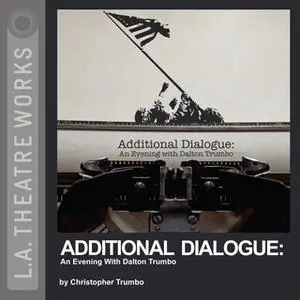 «Additional Dialogue: An Evening With Dalton Trumbo» by Christopher Trumbo
English | ISBN: 9781580813990 | MP3@64 kbps | 1h 25m | 39.0 MB
In 1947, witty, outspoken, irascible Dalton Trumbo—the Academy Award-winning screenwriter of Roman Holiday and Spartacus—went to prison for defying the House Committee on Un-American Activities and became one of the framed Hollywood Ten. Through his wildly funny and thought-provoking correspondence, Trumbo's son Christopher has created a touching portrait of an extraordinary man.
An L.A. Theatre Works full cast performance featuring:
Jeff Corey as Rankin/Others
Harry Groener as Dalton Trumbo
Christopher Trumbo as Himself
Paul Winfield as Narrator
Directed by Gordon Hunt. Recorded before a live audience at the DoubleTree Suites, Santa Monica in May of 1998.