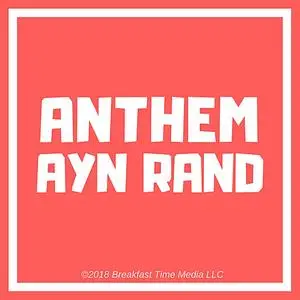 «Anthem» by Ayn Rand
English | MP3@192 kbps | 1h 58m | 162.4 MB
Ayn Rand's classic dystopian novel Anthem is about a dark future in which the concept of individuality has been banned in favor of collectivism. People can only refer to themselves as "we," and the concept of "I" is banned. The protagonist of the story is named "Equality 7-2521." Equality is deeply ashamed of having thoughts that are considered heretic in the context of this dystopian society. Ayn Rand is known for her libertarian worldview and her book "Atlas Shrugged." Libertarian ideas can be found in Anthem. This narration of Anthem is of high quality and it is unabridged for your enjoyment.