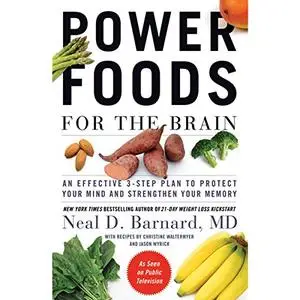 Power Foods for the Brain [Audiobook]
English | ASIN: B00B518F1Y | February 19, 2013 | 5 hours and 22 minutes | MP3 64 kbps | 147 MB
Rebecca McLaughlin (Author), Emma Galvin (Narrator)

Could that glass of milk affect your memory? Is that aluminum can increasing your risk for Alzheimer's disease? Can a banana be a brain booster? Everyone knows that good nutrition supports your heart and overall health, but did you know that certain foods can protect your brain and optimize its function? In Power Foods for the Brain, Dr. Neal Barnard reveals the suprising mealtime choices that can make a major difference in preserving and enhancing memory and brain health.