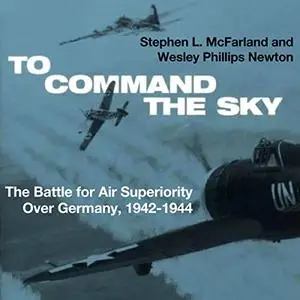 To Command the Sky: The Battle for Air Superiority Over Germany, 1942-1944 [Audiobook]
English | June 26, 2015 | ASIN: B010I6Q29I | MP3@64 kbps | 9h 19m | 256 MB
Authors: Stephen L. McFarland, Wesley Phillips Newton | Narrator: Patrick Ross
To Command the Sky is a scholarly record of the fight for domination of the skies over Western Europe during World War II. It also explains the technical details of the tactics used to defeat the Luftwaffe. This book is important for serious students of World War II or military aviation.