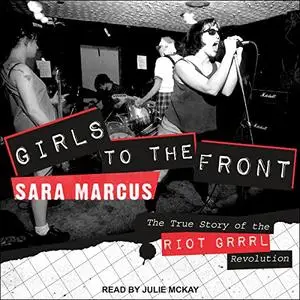 Girls to the Front: The True Story of the Riot Grrrl Revolution [Audiobook]
English | August 30, 2017 | ASIN: B07574C265 | MP3@64 kbps | 11h 27m | 315 MB
Author: Sara Marcus | Narrator: Julie McKay
Girls to the Front is the epic, definitive history of the Riot Grrrl movement - the radical feminist punk uprising that exploded into the public eye in the 1990s, altering America's gender landscape forever. Author Sara Marcus, a music and politics writer for Time Out New York, Slate.com, Pos, and Heeb magazine, interweaves research, interviews, and her own memories as a Riot Grrrl front-liner. Her passionate, sophisticated narrative brilliantly conveys the story of punk bands like Bikini Kill, Bratmobile, and Heavens to Betsy - as well as successors like Sleater-Kinney, Partyline, and Kathleen Hanna's Le Tigre - and their effect on today's culture.