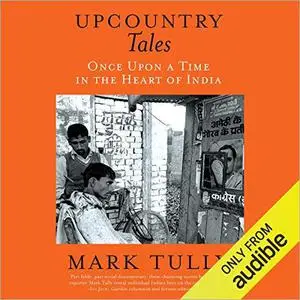 Upcountry Tales: Once Upon a Time in the Heart of India [Audiobook]
English | October 30, 2018 | ASIN: B07HXTT5ZJ | M4B@64 kbps | 9h 43m | 265 MB
Author: Mark Tully | Narrator: Surjan Singh
For over 50 years, Mark Tully has been one of the most celebrated observers of Indian politics and society. In this collection, he returns to the territory of his acclaimed and best-selling work of fiction, The Heart of India, to bring us stories from the end of an era - a time that preceded the economic liberalization of 1991, when India was at a crossroads; and a time that may not be as firmly in the past as we imagine.
Set in the villages of eastern Uttar Pradesh during the second half of the 1980s, these stories are about memorable people - unlikely rebels, delightful pragmatists, bunglers and bumblers, quiet heroes - finding ways to deal with bad governance, corruption and social hierarchies. A timid, elderly Dalit challenges tradition to build a temple to Sant Ravi Das; a clear-headed, clever farmer's wife saves her family from her husband's follies; a former headmistress leads the battle to save an endangered railway line; a politician's son learns what it means 'to eat the dust of UP'; a peaceable, comfort-loving policeman defies political pressure to solve a murder; an agnostic becomes a monk.
Marked by warmth, wit and a keen and compassionate eye for the everyday human theatre in rural North India, Upcountry Tales is a supremely engaging collection.