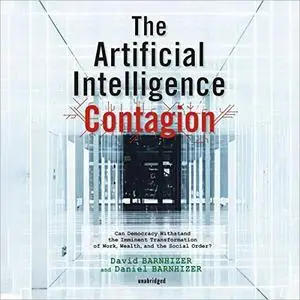 The Artificial Intelligence Contagion: Can Democracy Withstand the Imminent Transformation of Work, Wealth, and the Social Order? [Audiobook] by David Barnhizer, Daniel Barnhizer
English | July 16, 2019 | ASIN: B07S9GYKNX | MP3@64 kbps | 12h | 329 MB
Narrator: Stefan Rudnicki
Artificial intelligence/robotics: Have we opened a Pandora's Box?
As AI and robotics eliminate jobs across the spectrum, governmental revenues will plummet while the debt increases dramatically. This crisis of limited resources on all levels - underfunded or nonexistent pensions, health problems, lack of savings, and job destruction without comparable job creation - will drive many into homelessness and produce a dramatic rise in violence as we fight over shrinking resources.