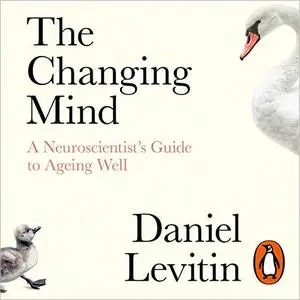 The Changing Mind: A Neuroscientist's Guide to Ageing Well [Audiobook] by Daniel Levitin
English | 27 February 2020 | ASIN: B07VXJWCN1, B07VLP7LTG | M4B@128 kbps | 18h 36m | 1014 MB
Narrator: Daniel Levitin
More of us are living into our 80s than ever before - what if the best was yet to come? The best-selling author of The Organised Mind reveals the evolving power of the human brain through the ages.
Recent studies show that our decision-making skills improve as we age, and that our happiness levels peak at age 82.
Dr Daniel Levitin draws on cutting-edge research from neuroscience and psychology to demonstrate the cognitive benefits of getting older. He challenges the beliefs that surround the ageing process, including our assumptions around memory loss and our focus on lifespan instead of 'healthspan'.
Packed with engaging interviews with individuals who have thrived far beyond the conventional age of retirement, this book offers a realistic plan full of practical, cognitive enhancing tricks for everyone to follow during each decade of their life.
The Changing Mind is a radical exploration of what we all can learn from those who age joyously.