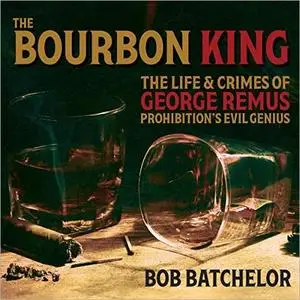 The Bourbon King: The Life and Crimes of George Remus, Prohibition's Evil Genius [Audiobook] by Bob Batchelor
English | September 3, 2019 | ASIN: B07X1ZBL4W, ISBN: 1684574366 | M4B@128 kbps | 13h 8m | 716 MB
Narrator: Joe Barrett
October 2019 marks the 100th anniversary of the Volstead Act, which put the enforcement teeth into Prohibition. But the law didn't stop George Remus from cornering the boozy, illegal liquor marketplace and amassing a fortune that eclipsed $200 million (the equivalent of $4.75 billion today). As eminent documentarian Ken Burns proclaimed, "Remus was to bootlegging what Rockefeller was to oil."
Author Bob Batchelor has unearthed a treasure trove of untapped historical archives to cover the life, times, and crimes of the man who ran the largest bootlegging operation in America - larger and more powerful than that of Al Capone - and a man who was considered one of the best criminal defense lawyers of his era. Love, murder, mountains of cash, bribery, political intrigue, rivers of bourbon, and a grand spectacle like few before it, the tale of George Remus transcends the era and provides listeners with a lens into the dark heart of Prohibition's "Bourbon Trail," the thirst of the American people, and their fascination with crime.