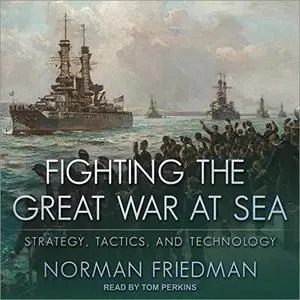 Fighting the Great War at Sea: Strategy, Tactics and Technology [Audiobook]
English | December 10, 2019 | ASIN: B081TNDFPV | M4B@64 kbps | 30h 57m | 843 MB
Author: Norman Friedman | Narrator: Tom Perkins
While the overriding image of World War I is of the bloody stalemate on the Western Front, the overall shape of the war arose out of its maritime character. It was essentially a struggle about access to worldwide resources, most clearly seen in Germany's desperate attempts to counter the American industrial threat, which ultimately drew the United States into the war.
This radical new book concentrates on the way in which each side tried to use or deny the sea to the other, and in so doing describes rapid wartime changes not only in ship and weapons technology but also in the way naval warfare was envisaged and fought. Melding strategic, technical, and tactical aspects, Friedman approaches World War I from a fresh perspective and demonstrates how its perceived lessons dominated the way navies prepared for World War II.