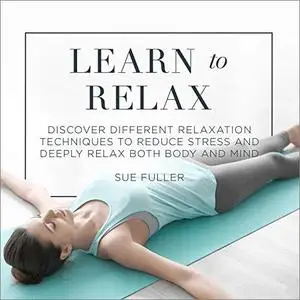 Learn to Relax: Discover Different Relaxation Techniques to Reduce Stress and Deeply Relax both Body and Mind [Audiobook]
English | May 13, 2020 | ASIN: B0888VQ5F4 | MP3@64 kbps | 3h 29m | 96.2 MB
Author and Narrator: Sue Fuller
This audiobook contains Everyday Relaxations, Relaxations for Stress, and Gentle Movement for Relaxation.
Everyday Relaxations contains seven different easy to follow short guided relaxation sessions to fit easily into your day. Relaxations for Stress contains five different guided relaxation sessions to help relax body and mind and maintain healthy levels of stress and Gentle Movement for Relaxation induces a state of deep relaxation through a series of very gentle floor-based movements.
These audios provide a natural solution to help balance stress levels, they are easy to follow and teach valuable techniques that can be drawn on whenever you feel stressed or anxious.
The sessions can be followed one a day, in any order to bring the numerous benefits of regular relaxation into your life.