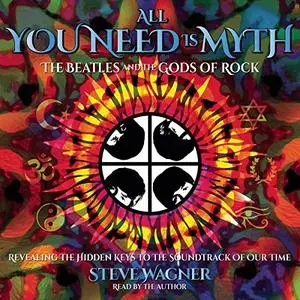 All You Need Is Myth: The Beatles and the Gods of Rock [Audiobook]
English | June 23, 2020 | ASIN: B08BGZB529 | MP3@64 kbps | 9h 12m | 253 MB
Author and Narrator: Steve Wagner
All You Need Is Myth is a timely philosophical conversation about ancient concepts that continue to reverberate in the modern age of mass media and global communication.
Author Steve Wagner proposes that the Beatles and the iconic stars of the classic rock era function as modern forms of classical archetypes familiar in mythologies and religious traditions throughout history. The book establishes a persuasive argument that these "Rock Gods" have not only achieved the status of mythic deities but were chosen and nurtured for these roles by the culture itself because of their inherent resonance with archetypal characters, narratives, and symbolism.
The thesis is bolstered by a fulcrum of philosophical perspectives connecting separate academic studies, synthesizing theories by Carl Jung, Joseph Campbell, Marshall McLuhan, and Mircea Eliade, among many others.
Wagner's thoughtful inquiry makes original contributions to the field of mythology as it is understood in the modern day, inspires the listener to see artistic expression and modern culture through a mythic lens, and deepens our understanding of how mythic transmissions both emerge from and shape our collective consciousness.