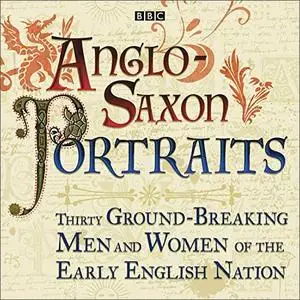 Anglo-Saxon Portraits: Thirty Ground-Breaking Men and Women of the Early English Nation [Audiobook]
English | November 26, 2020 | ASIN: B08LW1V54S | M4B@128 kbps | 7h 7m | 388 MB
Author: BBC Audiobooks | Narrators: Barbara Yorke, David Almond, Michael Wood, Rowan Williams, Seamus Heaney
The half millennium between the creation of the English nation in around 550 and the Norman Conquest in 1066 was a formative one. This groundbreaking series rediscovers the Anglo-Saxons through vivid portraits of 30 incredible men and women, as told by their contemporary admirers.
Nobel Prize-winner Seamus Heaney discusses the Beowulf bard; former archbishop of Canterbury Rowan Williams focuses on St Augustine, the first archbishop of Canterbury; Michael Wood celebrates Penda, the much-maligned last pagan king of England; Barbara Yorke tells the story of Hild of Whitby, the powerful abbess and largely forgotten pre-feminism model; and writer David Almond investigates the oldest surviving English poet, Caedmon.
From royalty to peasants, the women behind the Bayeux Tapestry to rebellious nuns, Anglo-Saxon Portraits unravels the mysteries of a too often forgotten period in British history.