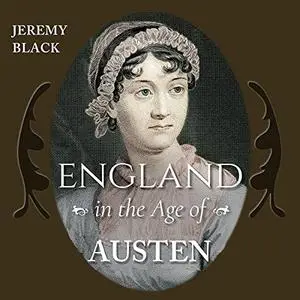 England in the Age of Austen [Audiobook]
English | April 27, 2021 | ASIN: B093LQF2ML | M4B@128 kbps | 12h 22m | 677 MB
Author: Jeremy Black | Narrator: Simon Barber
Dedicated fans of Jane Austen's novels will delight in accompanying historian Jeremy Black through the drawing rooms, chapels, and battlefields of the time in which Austen lived and wrote. In this exceedingly readable and sweeping scan of late 18th- and early 19th-century Britain, Black provides a historical context for a deeper appreciation of classic novels such as Pride and Prejudice, Emma, and Sense and Sensibility.
While Austen's novels bring to life complex characters living in intimate surroundings, England in the Age of Austen provides a fuller account of what the village, the church, and the family home would really have been like. In addition to seeing how Austen's own reading helped her craft complex characters like Emma, Black also explores how recurring figures in the novels, such as George III or Fanny Burney, provide a focus for a historical discussion of the fiction in which they appear. Jane Austen's world was the source of her works and the basis of her readership, and understanding that world gives fans new insights into the multifaceted narratives she created.