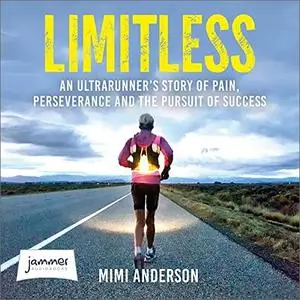 Limitless: An Ultrarunner's Story of Pain, Perseverance and the Pursuit of Success [Audiobook]
English | May 20, 2021 | ASIN: B094RGCYBP | MP3@64 kbps | 7h 14m | 199 MB
Authors: Mimi Anderson, Lucy Waterlow | Narrator: Lyssa Browne
The follow-up to her first memoir Beyond Impossible, this next instalment in Mimi's inspiring story proves that when one door closes, another opens.
At the age of 55, record-breaking ultrarunner Mimi Anderson embarked on her most ambitious adventure yet. She wanted to become the fastest woman in history to run across America from Los Angeles to New York. For 40 days, the determined mother of three pushed herself on and on for more than 2,000 miles across the vast continent, despite the onset of severe pain, until she was forced to make a crushing decision: carry on and risk never being able to run again, or give up on her all-time goal. What happened next set Mimi on a new, unexpected journey. She learned to face her fears and bounce back from defeat by taking up the new challenge of becoming a triathlete.