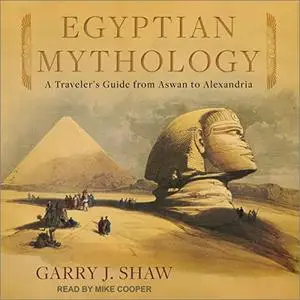 Egyptian Mythology: A Traveler's Guide from Aswan to Alexandria [Audiobook]
English | February 28, 2022 | ASIN: B09SR9XHHQ | M4B@64 kbps | 9h 10m | 309 MB
Author: Garry J. Shaw | Narrator: Mike Cooper
Join Egyptologist Garry J. Shaw on an entertaining tour up the Nile, through a beautiful and fascinating landscape populated with a rich mythology: the stories of Horus, Isis, Osiris, and their enemies and allies in tales of vengeance, tragedy, and fantastic metamorphoses. Shaw retells these stories with his characteristic wit, and reconnects them to the temples and monuments that still stand today, offering a fresh look at the most visited sites of Egypt.
The myths of ancient Egypt have survived in fragments of ancient hymns and paintings on the walls of tombs and temples, spells inked across coffins, and stories scrawled upon scrolls.
Shaw's evocative descriptions of the ancient ruins will transport listeners to another landscape - including the magnificent sites of Dendera, Tell el-Amarna, Edfu, and Thebes. At each site, they will discover which gods or goddesses were worshipped there, as well as the myths and stories that formed the backdrop to the rituals and customs of everyday life. Each chapter ends with a potted history of the site, as well as tips for visiting the ruins today. Egyptian Mythology is the perfect companion to the myths of Egypt and the gods and goddesses that shaped its ancient landscape.